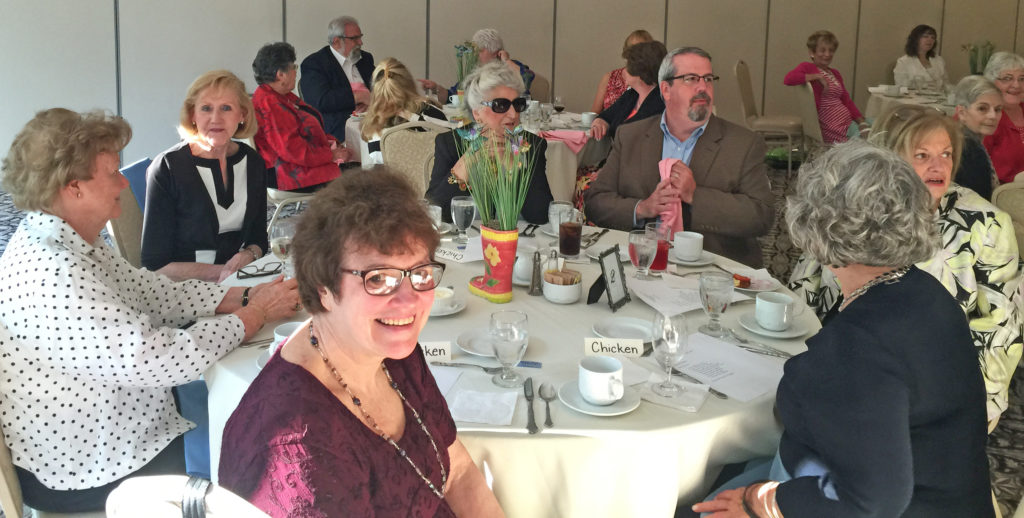 Proctors Guild raised $1 million in its first 25 years working behind the scenes
Member duties, opportunities described
Welcome to the first blog about the Proctors Guild. Created in 1990, the Guild is a membership organization of women and men who are special ambassadors for Proctors. We serve as hosts/hostesses in the Guild Room, and work behind the scenes for theatre galas and special events. The Guild also oversees a number of fundraising activities.
All proceeds from Guild activities go to the theatre and its education programs. Membership is always open.
Click here for the membership application
Guild member activities
Fundraising:
Planning for our annual gala
Sales of holiday basket raffle & annual theatre ticket raffle
Hosting the Guild Room
The Guild Room is a VIP setting used before and during Mainstage performances by people who have contributed to Proctors at an Inner Circle annual level of $600 and above. Servers in the Guild Room act as host/hostesses and set up service for complimentary beverages, including wine and beer, and clean up after guests. Annual training for members serving alcohol is mandatory.
Taste of Home
The Guild provides a homemade food lunch in the Guild Room for cast and crew members of Key Private Bank Broadway Series shows. These events welcome them to our city and demonstrate Proctors hospitality. In return, we get to chat with them, learning about their roles in the show and their lives as part of a touring company.
Volunteering at Special Events
Festive Eats
Wine Festival
Craft Fair Beer Tasting
Other Guild activities
Guild members participate in an annual trip to New York City to see a Broadway show, attend an annual luncheon with the cast of a touring Broadway show and enjoy an end of year dinner.
All members are encouraged to be actively involved in the duties the Guild carries out. However, members choose activities they wish to be involved in.