NATIONAL GEOGRAPHIC LIVE AND PROCTORS ANNOUNCE NATIONAL GEOGRAPHIC PHOTOGRAPHER STEVE WINTER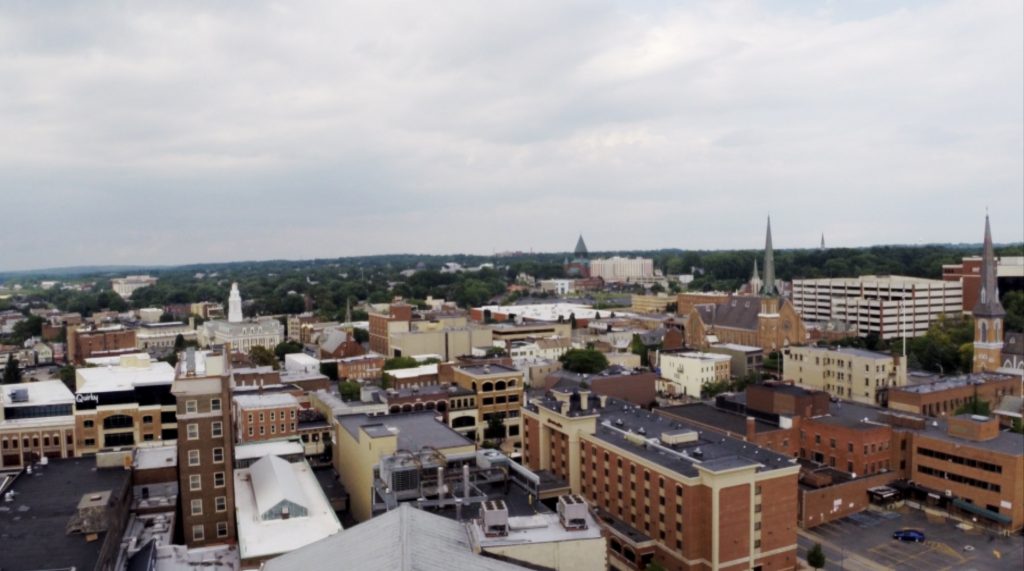 NATIONAL GEOGRAPHIC LIVE AND PROCTORS ANNOUNCE NATIONAL GEOGRAPHIC PHOTOGRAPHER STEVE WINTER IN SCHENECTADY
On the Trail of Big Cats with Steve Winter, 7:30 p.m. Wednesday, Nov. 14
SCHENECTADY, N.Y.—NOV. 7, 2018—National Geographic Live, National Geographic's touring speaker series, and Proctors are proud to announce On the Trail of Big Cats with Steve Winter, a National Geographic wildlife photographer with a specific focus on big cats.
Tickets for National Geographic Live On the Trail of Big Cats: Tigers, Cougars and Snow Leopards, $30, 7:30 p.m., Wednesday, Nov. 14 are available at the Box Office at Proctors, 432 State Street, Schenectady; by phone at 518.346.6204; and online at proctors.org.
Winter specializes in wildlife photography, particularly big cat photography, and has been a National Geographic photographer since 1991. Winter has been named BBC Wildlife Photographer of the Year and BBC Wildlife Photojournalist of the Year. He was a two-time winner of Picture of the Year International's Global Vision Award and won first prize in the nature story category from World Press Photo in 2008 and 2014.
Winter shares his stories about traveling the world to photograph big cats and educates audiences on the importance of conservation. He has been interviewed on CBS Nightly News, NPR, BBC, CNN, and other media outlets. His film with Bertie Gregory, Mission Critical: Leopards at the Door, continues to run on Nat Geo WILD.
National Geographic Live is the live events division of National Geographic. With a broad roster of talent including renowned photographers, scientists, authors, filmmakers and adventurers, National Geographic Live's critically acclaimed programs have connected with audiences worldwide for over a century. Currently, National Geographic Live events are held in a variety of cities around the world, including, Seattle, Tampa, Los Angeles and Calgary. In each of these cities, speakers share behind-the-scenes stories from the front lines of exploration onstage alongside stunning imagery and gripping footage. For more information, visit natgeolive.com.
Media Contact
Meg Calnan, Meg.Calnan@natgeo.com, 202-912-6703
National Geographic Partners LLC
National Geographic Partners LLC (NGP), a joint venture between National Geographic and 21st Century Fox, is committed to bringing the world premium science, adventure and exploration content across an unrivaled portfolio of media assets. NGP combines the global National Geographic television channels (National Geographic Channel, Nat Geo WILD, Nat Geo MUNDO, Nat Geo PEOPLE) with National Geographic's media and consumer-oriented assets, including National Geographic magazines; National Geographic studios; related digital and social media platforms; books; maps; children's media; and ancillary activities that include travel, global experiences and events, archival sales, licensing and e-commerce businesses. Furthering knowledge and understanding of our world has been the core purpose of National Geographic for 130 years, and now we are committed to going deeper, pushing boundaries, going further for our consumers … and reaching millions of people around the world in 172 countries and 43 languages every month as we do it. NGP returns 27 percent of our proceeds to the nonprofit National Geographic Society to fund work in the areas of science, exploration, conservation and education. For more information visit natgeotv.com or nationalgeographic.com, or find us on Facebook, Twitter, Instagram, YouTube, LinkedIn and Pinterest.
###