Andy Sandford returns to Pretty Much the Best Comedy Show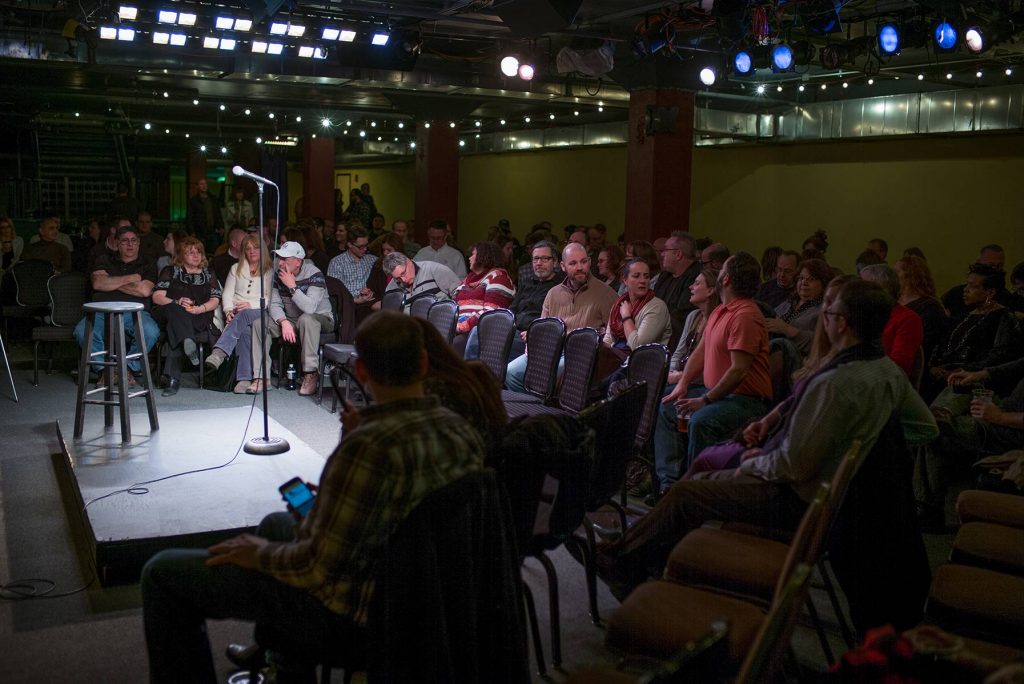 Andy Sandford returns to
Pretty Much the Best Comedy Show
Shameful Information star headlines at Proctors
Pretty Much the Best Comedy Show
with Andy Sandford
8 p.m. Saturday, Nov. 24
Underground at Proctors
432 State Street, Schenectady
518.346.6204, proctors.org
$15 advance, $20 day of, ages 18 and over
SCHENECTADY, NY—Nov. 8, 2018—Atlanta-bred funnyman Andy Sandford headlines a special Thanksgiving weekend Pretty Much the Best Comedy Show, Underground at Proctors, 8 p.m. Saturday, Nov. 24.
Sandford, now based in New York, made his late-night debut on CONAN; his appearance was included in The Laugh Button's "Top Five Late Night Stand-up Debuts of 2015." He voiced an animated version of himself on Adult Swim's Aqua Teen Hunger Force.
Brooklyn Magazine named him one of "Brooklyn's Funniest People," and the Village Voice called him "one of New York's comedic gems."
Sandford's album, Me the Whole Time, made several "best of" lists, including Splitsider's "Nine Best Standup Specials & Albums of 2014." The Spit Take praised, "It's a testament to Sandford's deep well of material that midway through his album, he's telling stories that most comics would save for their closers."
Sandford's hometown cultural mainstay, Creative Loafing Magazine, crows, "It's been said that the best comedy comes from pain. If that's really the case, then somebody must have kicked the $#@* out of Andy Sandford … a skillful linguist who carefully plays with pitch, tone and timing to spice up his jokes."
His first TV special, Shameful Information, was released in July of this year, to critical acclaim.
Upstate New York's premiere stand-up showcase, Pretty Much the Best Comedy Show, has been thriving at Proctors since summer 2014, presenting a steady, diverse stream of talent to an ever-growing audience. The Thanksgiving weekend edition of Pretty Much the Best Comedy Show will include producer/hosts Ethan Ullman and Thomas Attila Lewis and feature acts Maria Heinegg and Jordan Jensen. Roster is subject to change without notice.
###