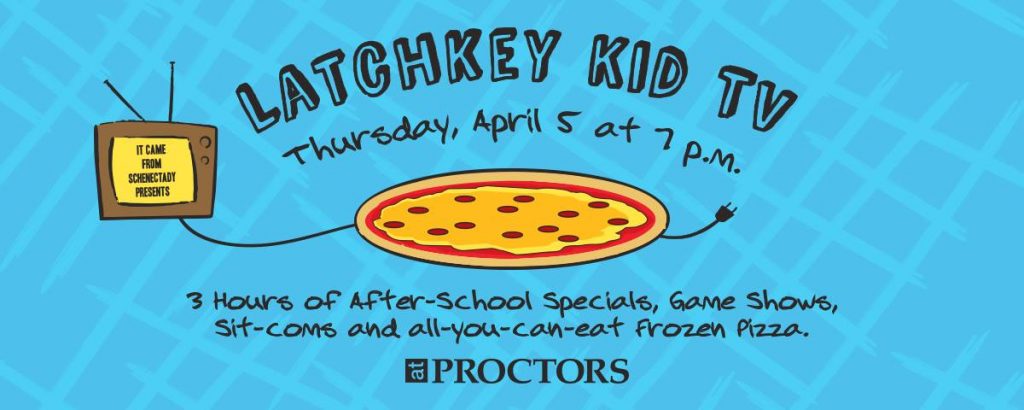 Were you a latchkey kid?
The byproducts of Baby Boomers, latchkey kids, came home to an empty nest after school while both parents were away at work. For a few glorious hours after school, these kids ran the house.
With no parental oversight in the 1980's and 90's, latchkey kids got to binge on sitcoms like Saved by the Bell, Cheers and Three's Company or the cartoon block of Transformers, G.I. Joe and if home early enough, Voltron.
"We are bound by the same media experiences," says former latchkey kid, Peter Hughes. "Cable was relatively new so it was the same blocks of television everyday afterschool. We were pretty much stuck with Atari or ColecoVision and there was no internet."
"I was the last one to leave the house and the first one home" explains Heather Rutski, another former latchkey kid. "My dad always left a list of chores, but when I got home I just wanted to watch cartoons."
What is T.V. without a snack? Luckily for most, there was always a frozen pizza in the fridge. Everyone had their favorite brands and got annoyed waiting for the oven to pre-heat. Maybe the wait is what made it taste so good. Hughes suggests "basically any foods that mom and dad knew the kids couldn't screw up was fair game."
"I definitely have an emotional attachment to the food from my childhood. I still eat boxed macaroni and cheese to this day," says Rebecca Haizmann, likely the sole latchkey kid who didn't care for frozen pizza.
The latchkey generation, known as pre-teens today, were old enough to be able to be home alone but not old enough to do much besides watch television.
Now the latchkey generation is grown up. The days of minimal responsibility and mindless entertainment are few and far in between.
It Came from Schenectady, Proctors genre-based alt-film arm, is presenting Latchkey Kid TV to help you relive those moments for one night with three hours of afterschool specials, game shows, sitcoms, all you can eat frozen pizza and a full bar.
"There is nothing better than reexploring some of the classic sitcoms and afterschool specials from our youth and watching them all out of context" explains Hughes, the event coordinator.
Revisit your childhood at Proctors with Latchkey Kid TV 7:00 p.m. Thursday, April 5.
Tickets, $9, are available at the Box Office at Proctors, 432 State Street, Schenectady; by phone at 518.346.6204; or here.