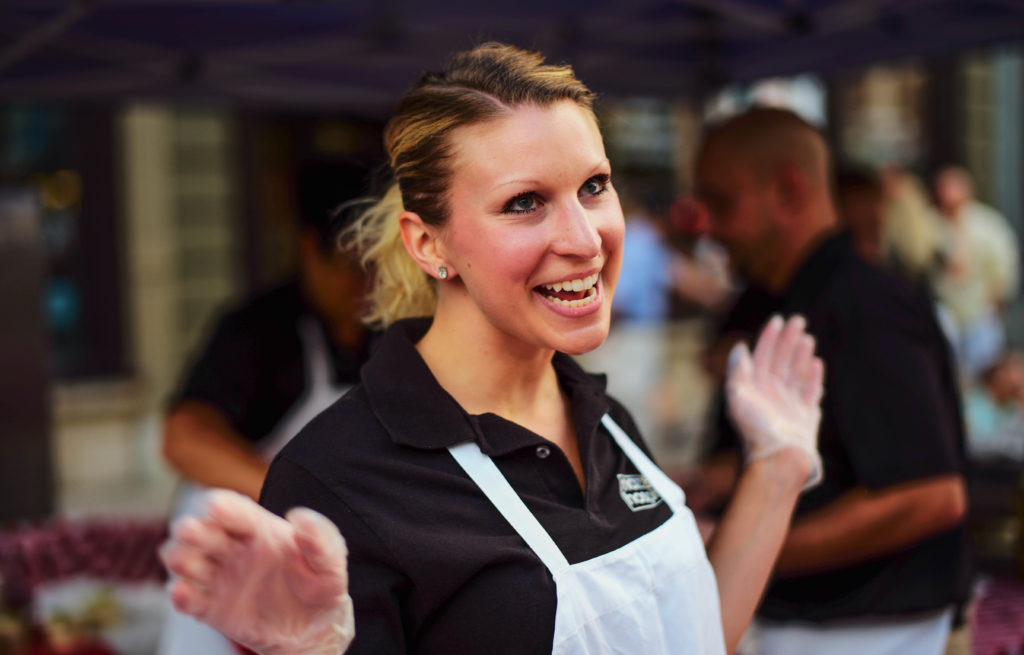 Schenectady Loves Italy
Proctors and partners raise $17,255 for Italian earthquake relief
On August 24, a 6.2 magnitude earthquake struck central Italy, with damage centered in the mountain town of Amatrice. Proctors, recognizing the strong Italian American population in the city and the region, responded by reaching out to other businesses in the community and staging a September 1 Schenectady Loves Italy fundraiser.
Proctors joined with The City of Schenectady, The Daily Gazette, DeCrescente Distributing, Mazzone Hospitality, Mallozzi's and Perreca's to serve pasta—Amatriciana style of course—and beverages, on State Street, all available for $5 tickets, while Schenectady-based Fundabilities accepted donations online.
The community came out to show its support for Italy, too, and the one-day campaign raised $17,255 to be donated directly to the Italian Red Cross for disaster relief.
"What fun for a great cause," said Proctors CEO Philip Morris. "Schenectady was able to eat, drink, laugh and share stories while doing the serious work of reaching across the seas to help the devastated people of Amatrice."