Thinking Green at Proctors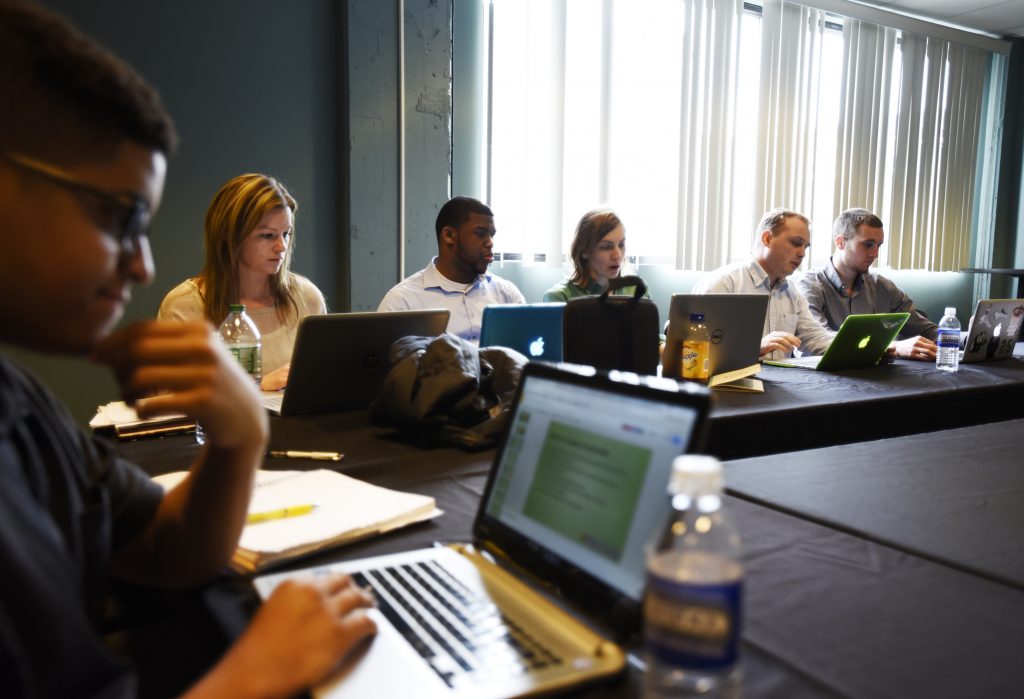 University at Albany MBA students work with Proctors to find ways to make the theatre more green and eco-friendly.
Two weeks.
Eight MBA students.
One goal: Generate ideas that make Proctors more environmentally friendly while generating savings or revenue.
The project, which finished in May, was part of the University at Albany's G3: Going Green Globally program. The school matched groups of first-year MBA students with local companies and tasked them to find real world solutions and savings.
Steps have already been taken at Proctors to reduce the non-profit theatre's environmental footprint, so the students had their work cut out for them.
"A lot of the low-hanging fruit for being green and efficient were already off the tree," said Jabari Brooks, the students' spokesperson.
Brooks and his classmates toured the Proctors building in Schenectady, asking questions and following leads.
"They dug deep," said Proctors director of operations Dan Sheehan, "and they asked a lot of intelligent questions."
That digging produced several options that Proctors could potentially pursue: a water reclamation system, a change in waste management with paper towels and playbills and a community outreach program.
For Brooks and his peers, the two-week challenge gave them real-world experience and let them put what they've learned at the University at Albany to the test.
For Proctors, it was a chance to discover more sustainable, environmentally friendly solutions.
We're a visible organization, Sheehan said. We want to use that visibility to promote green business practices.
Read more: Proctors committed to reducing impact on the grid, the neighborhood and the planet.