Construction underway on The Addy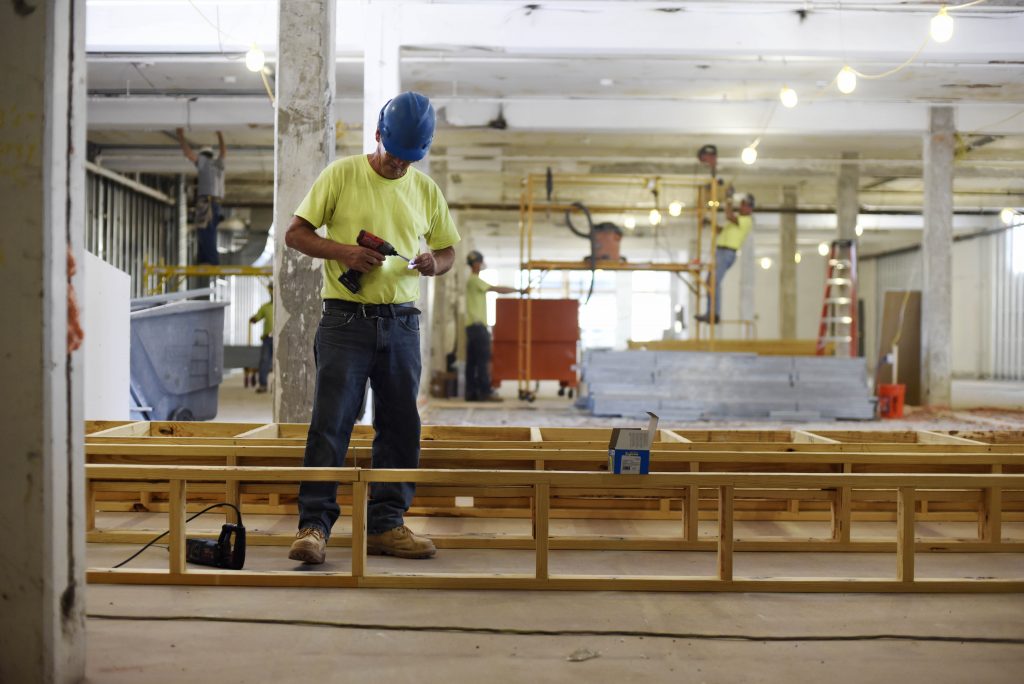 Community partners joined Proctors in announcing construction of "The Addy", an education and training facility.
A Tuesday morning press conference briefly halted construction recently on the third floor of Proctors administrative space in the former Carl Company, which is being transformed into The Adeline Graham Theatrical Training and Innovation Center.
Proctors CEO Philip Morris joined with Arnold Will, deputy regional director, Empire State Development; Anthony Jasenski, chair, Schenectady County Legislature; Ray Gillen, chair, Schenectady County Metroplex Development Authority; Wallace A. Graham; Heather Ward, chair, Wright Family Foundation; and Rebecca Calos, executive director, Empire State Youth Orchestra to discuss the construction; the status of the project (due for completion by fall 2017); and what The Addy will mean to Schenectady and the surrounding community.
Graham eloquently memorialized his wife, Adeline, who gave so much of herself to the youth of Schenectady, delineating gifts from Addy, himself and the Wright Family Foundation amounting to over a third of the project's $2.2 million budget.
Calos noted that by fall, the center—including a 100-seat theatre, multi-use classroom, media lab and rehearsal room/flex space—will be filled with students from diverse schools throughout the region, joining together to make music as part of CHIME and other programs.
When completed, The Addy will serve 1,000 students and 20,000 patrons annually, and be an important workforce development hub.
Follow our progress
We'll add new photos on our School of Performing Arts website to keep you updated as construction continues on The Addy. Doors are expected to open to our new facility October 1.
Links:
The Addy: Engaging our community's 'rising stars'