Guild serves taste of home to Broadway cast, crew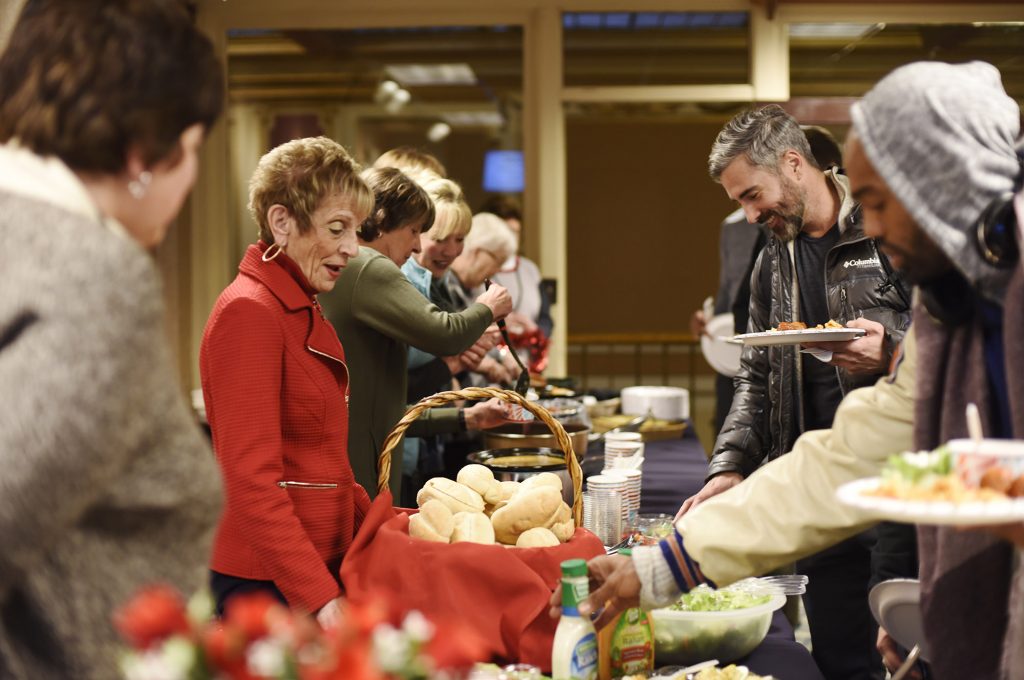 Homemade food connects volunteers and Broadway tours
Sylvia Anapolis will never forget the first time she made deviled eggs for Taste of Home at Proctors.
They were gobbled up by the Broadway tour cast and crew she and her fellow Guild members were feeding. It had been years since they'd eaten deviled eggs, she remembers them saying, and they were reminded of when their grandmothers made them.
"You'd think I'd given them a million bucks," she said.
What is Taste of Home?
The cast and crew of Broadway touring shows live a life on the road. But when they stop at Proctors, they're guaranteed a home-cooked meal.
Between the Thursday matinee and Thursday evening show, members of the Proctors Guild bring in crockpots full of mac and cheese, chili and meatballs and plates of cookies, brownies and anything else they can think to help make Proctors feel like home.
It's those ordinary, hearty meals they gravitate towards, nothing fancy, Sylvia said.
The cast and crews leave with full bellies and guild members leave feeling good about providing a home-cooked meal.
"It's just rewarding for us to see that they're so enthusiastic," Sylvia said.
The inside scoop
Taste of Home gives members of the Proctors Guild the chance to meet the cast and crew of incredible Broadway shows.
Guild members love chatting with the actors, finding out how they got into theatre and hearing about life on the road.
"You learn a lot about them," Sylvia said.
And the actors and crew learn about the guild members too, talking about the theatre and their involvement with Proctors.
An appreciated gesture
Members of the guild hear a lot of thank yous from the people they feed.
They're always grateful, Sylvia said.
But the cast from The Bodyguard took it a step further, giving the guild members a standing ovation for their efforts. It was a proud moment for the members who have volunteered their time over the last seven years since the event began.
"I walk away from these things and I don't know who is more gratified; myself or the people I just volunteered for," Sylvia said. "It feels so good to make them happy. If a sandwich or a meatball or something can make them happy, that's great."
About the Proctors Guild
Founded in 1990
More than 120 members
Part of the fundraising arm of Proctors
Volunteer opportunities
Hosts to the Guild Room
Organizers and workers for special events (like Taste of Home)
Volunteer labor activities for the theatre
Interested in volunteering? Contact Molly Tocin at mtocin@proctors.org for details