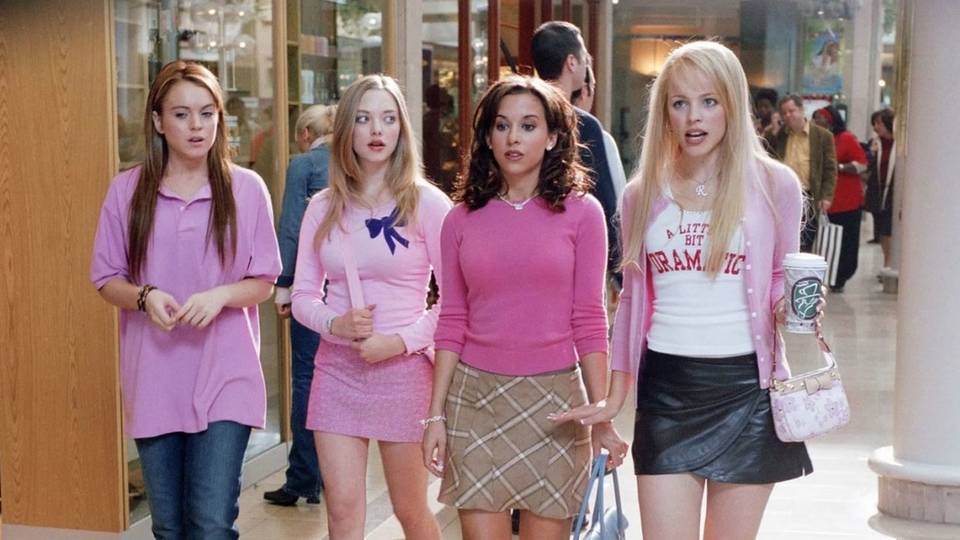 "I don't remember who showed it to me or where I was but at some point it was just, 'oh right Mean Girls, let's watch that again'."
In 2004, before there was Instagram, iPhones, or a fear of low rise jeans, there was Mean Girls. Tina Fey's film is a cult classic, making $129 million at the box-office and spawning a national holiday, a musical and a sequel we don't talk about.
The movie stars Lindsay Lohan as a homeschooler, returning from Africa, thrown into the chaos of Northshore High. There she meets Janis and Damien, outcasts and pretty much the best people you'll ever meet, and the worst- the Plastics.
Years after its release, super fan Jen Cullen discovered Mean Girls, and has never let go. She's watched the movie at least 50 times all the way through. Even with the movie practically memorized, it never loses its appeal to Cullen.
"First of all it's hysterical," Cullen points out. Tina Fey is no stranger to comedy and she shines with Mean Girls. Every other line is memorable, from 'you go Glen Coco' to 'on Wednesdays we wear pink' and 'she doesn't even go here.
The movie isn't just 97 minutes of laugh out loud comedy. Perfectly blended with humor is a relatable story of growing up.
"Everyone knows a mean girl, and no matter what your high school experience was like, there's someone in that movie where you're like 'that's me'." The characters are relatable; the well-meaning ditz, the queen bee, the girl who's unapologetically herself and the boy who is completely oblivious.
The moral of Mean Girls is that while high school feels like life or death when you're in it, it is never as life changing as it seems.
"That one thing that one girl said to you in gym class isn't going to follow you the rest of your life."
The movie ends with the lines 'All the drama from last year just wasn't important anymore, School used to be like a shark tank, but now I could just float.' Cullen thinks that is a pretty solid ending point.
"At the end of the day, that's what adulthood is. You just float".
Join us in the G.E. Theatre on Friday, August 31 for a screening of Mean Girls. Tickets are $9 for general admission, $6 for students and seniors. Come ready for a costume contest, trivia, prizes and more! Click here to purchase tickets.