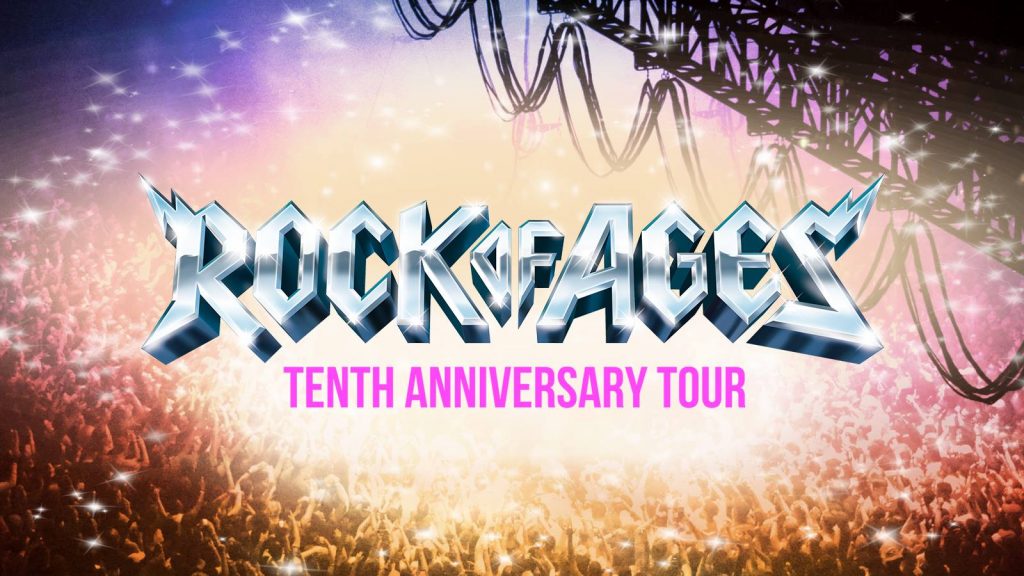 Picture this: It's the year 2009. Avatar made its debut in theatres, "I Gotta Feeling" by the Black Eyed Peas was the hit of the year, and Late Night with Jimmy Fallon was airing its first episode (yes this was pre-Tonight Show).
That same year, a jukebox musical featuring the hits of the 80s opened at the Brooks Atkinson Theatre. During its nearly six year run, Rock of Ages gave over 2,300 performances, was nominated for five Tony Awards and was adapted into a movie featuring Tom Cruise singing.
Rock of Ages follows Drew, a wannabe rock star, and Sherrie, an aspiring actress, trying to follow their dreams while working at the Bourbon Room on Sunset Strip. The next two hours are filled with Hollywood bars, German developers, washed up rock stars and a lesson on following your heart, all set to over 20 rock and roll classics.
Here are some highlights from the past decade of rocking out with the hit musical.
I Wanna Rock: It took four years to get Rock of Ages from its first staging at King King in Los Angeles to Broadway.[1]
The Final Countdown: At the time of closing, Rock of Ages was the 27th longest running show in Broadway history.[2]
Renegade: Rock of Ages was the first show to pull talent from YouTube. In 2014, YouTuber Chester See stepped into the role of Staccee Jaxx.[3]
Here I Go Again: The musical has launched several touring productions, as well as international productions in Canada, The Philippines, Australia, Manila, and South Africa and was adapted into a movie in 2012. In October 2018, the show will launch their 10th Anniversary Tour.
The Search Is Over: Rock of Ages producers and Broadway.com co-created and hosted The Golden Mullet Awards, helmed as Broadways 'fourth biggest night'. The show celebrated performers in categories such as 'Nothing But A Kick Ass Band' and 'Best In the Heat of the Moment'.[4]
Keep the good times rolling, catch the Rock Of Ages Tenth Anniversary Tour at Proctors on April 19 and 20. Click here for more information.
[1] http://www.latimes.com/entertainment/arts/la-et-cm-rock-of-ages-20180123-story.html
[2] http://www.playbill.com/article/the-final-countdown-rock-of-ages-ends-broadway-run-com-339447
[3] https://www.broadwayworld.com/article/YouTube-Star-Chester-See-to-Make-Broadway-Debut-in-ROCK-OF-AGES-20141014
[4] https://www.broadway.com/buzz/138286/rock-of-ages-wins-big-at-the-first-ever-golden-mullet-awards/