Proctors Collaborative introduced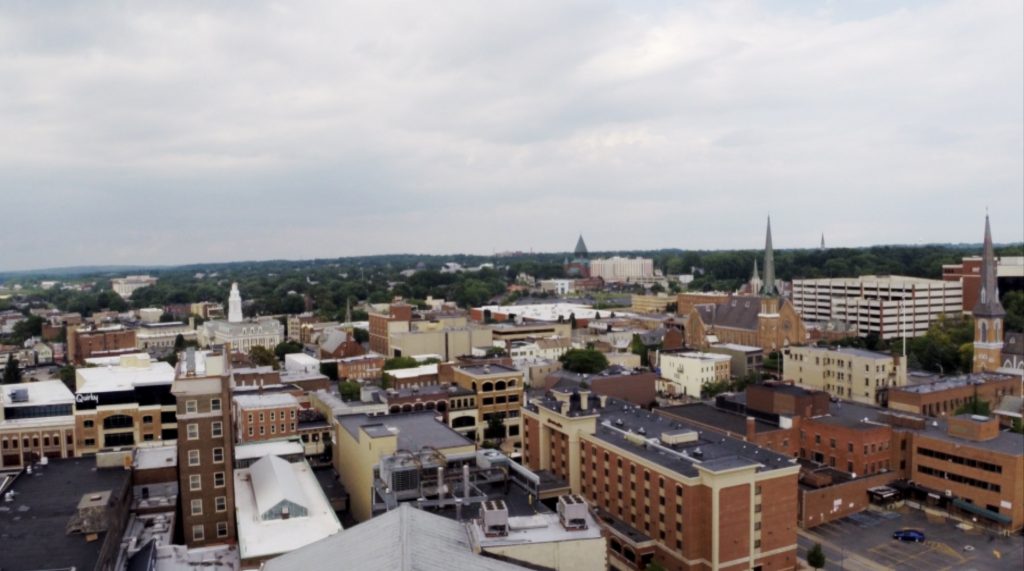 SCHENECTADY—Proctors Collaborative is a new brand, embracing Proctors, Capital Repertory Theatre and Universal Preservation Hall, as well as subsidiaries like the School of the Performing Arts at Proctors, Marquee Power and Open Stage Media.
"Proctors Collaborative," says Jim Murphy, Proctors director of marketing and corporate relations, "asserts the regional pursuit of our mission beyond a very specific physical space now associated with Proctors in downtown Schenectady."
"It better distinguishes our broad and deep purpose from the activity most often identified with Proctors—touring Broadway—and allows our regional partners like theREP and UPH to maintain their own identity. In establishing an umbrella brand, we recognize that the sum of these is greater than the individual assets."
The concept of Proctors Collaborative was developed in concert with key staff members and the Proctors board of directors, in acknowledgement of the venues' collective status as the premier economic development, education and entertainment anchor of the region.
"All of us on the board see the value of Proctors Collaborative," says board chair Heather Ward (chair, Wright Family Foundation). "The name itself says who we are; and acknowledges that we are always reaching out. We see an opportunity, even a duty, to bring other organizations into the fold, to expand cultural offerings throughout the region and to support and work with experienced and up-and-coming groups."
"Since the arrival of Philip Morris in 2005, Proctors has defined itself through collaboration," says board marketing committee chair Paul Harding (managing partner, Martin, Harding and Mazzotti, LLP). "In Albany, theREP has flowered through its partnership with Proctors, and in Saratoga, UPH is going to be the new, year-round jewel in town. But Proctors has also worked with so many smaller groups, from The Eighth Step to Mopco, helping them to sustain, grow, and challenge and delight their audiences."
"Proctors Collaborative," Harding adds, "makes that invitation to work together implicit and clear."
"Sharing resources and information, trading thoughts and ideas, is the way forward," says Proctors CEO Philip Morris. "Proctors Collaborative simply puts a name on what we've already been doing, which is bringing the arts together on a regional scale."