Shakespeare in Love sends the 2018–2019 season at Capital Repertory Theatre out on a high note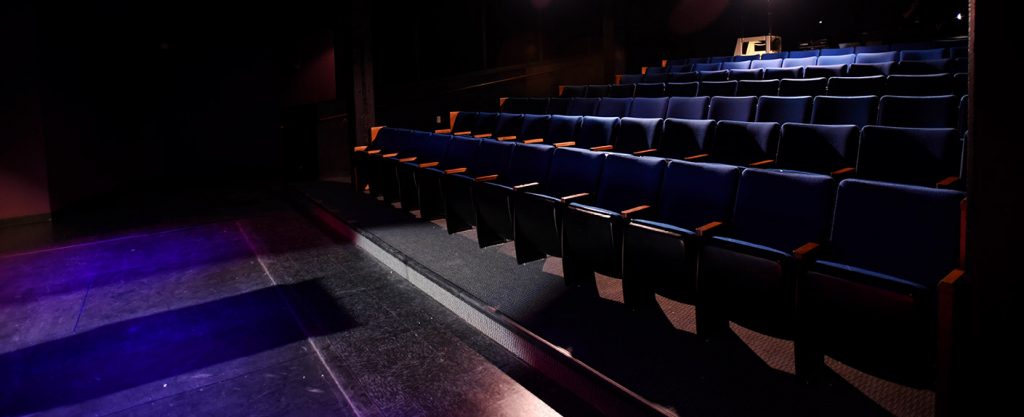 Shakespeare in Love sends the 2018–2019 season at
Capital Repertory Theatre out on a high note
Laugh along with uproarious comedy about
collision of commerce, art, and love!
ALBANY, N.Y.–MARCH 20, 2019—A young playwright sells his new script. Twice. To different buyers.
He hasn't written it yet. He has writer's block.
Capital Repertory Theatre closes its 2018-2019 season with the uproarious comedy Shakespeare in Love, April 5–May 12.
Directed by theREP's Producing Artistic Director Maggie Mancinelli-Cahill, the show is a riot of mistaken identities, multiple roles and theatrical mayhem. And, of course, there's the play within the play!
No one needs an education in Shakespeare to enjoy Shakespeare in Love! Just a desire to laugh.
Adapted by Lee Hall from the classic 1998 film written by Marc Norman and Tom Stoppard, Shakespeare in Love finds our man Will caught in what Mancinelli-Cahill calls "a collision of commerce and art, with love being the only, and obvious, solution."
Christian Ryan and Jenny Strassburg lead a cast of 23 as the star-crossed lovers Will Shakespeare and Viola. It's Viola, dressed as a man to land a part on the Elizabethan stage, who puts the sparkle in Will's eye and inspires the Bard to change Romeo and Ethel, The Pirate's Daughter to its more familiar form, and to pen his greatest comedy, Twelfth Night.
"True love is what always inspires art," Mancinelli-Cahill laughs.
"This play," the director says, "has great fun with the tradition, in the English theatre of the time, of casting all roles, even those of females, with men. I've used that concept of gender-bending in a modern way with our casting, and even with our costuming, of Shakespeare in Love, especially in the many dual roles. Why not have women play men … sometimes playing women!"
"And we've set it in modern times. And Elizabethan times!"
Ryan is making his Capital Repertory Theatre debut as Will. He was last seen in The Chekhov Dreams on Theater Row; other stage work includes Westport Playhouse, Alabama Shakespeare Festival, Orlando Shakes and The Flea.
Strassburg starred as Olivia in Sex with Strangers and as Vanda in Venus in Fur at theREP. She has been a member of the repertory company at Alabama Shakespeare for the last three years, and has worked recently at New York Classical Theatre, Virginia Stage and New World Stages.
The duo is joined by a remarkable cast of professional actors, many with regional ties; and an impressive supporting ensemble, which also boast local roots. Many in both groups are called on to sing and play instruments in this production—something of a tradition in Mancinelli-Cahill's productions.
"I want music all the time. We have madrigal singers in Shakespeare and Love, and lots of onstage underscoring. The music is part of the storytelling."
Frequent compatriot Josh D. Smith (Miss Bennet: Christmas at Pemberley, Ring Of Fire, She Loves Me, Mamma Mia!, Camelot and The Secret Garden) returns as music director (and actor) for the play; along with choreographer Freddie Ramirez (Miss Bennet: Christmas at Pemberley, Mamma Mia, She Loves Me, Camelot, Naked Influence, A Christmas Story The Musical, Gypsy and The Secret Garden).
Joining Ryan and Strassburg in the professional cast:
On-The-Go! veteran Justin Friello serves as Smith's multi-instrumental musical foil and plays the Boatman and other roles.
David Girard, co-founder of Troy Foundry Theatre, who recently served as fight choreographer for Red Maple at theREP, plays Richard Burbage.
David Kenner, theREP's titular Hamlet, returns as Lord Wessex, knowing a thing or two about Shakespeare himself.
Capital Repertory Theatre Company Associate Artist Kevin McGuire, in addition to playing Henslowe—an Elizabethan David Merrick—is voice and dialect coach for the production. At theREP McGuire has starred in Man Of La Mancha, Red, A Christmas Carol, Other Desert Cities, Camelot, She Loves Me and The Secret Garden,and directed Hamlet.
Laurie O'Brien (Queen Elizabeth/Ensemble)was last seen on Pearl Street as down to earth Aoife in Outside Mullingar.
The hilariously grumpy moneylender Fennyman is played by New York State Theatre Institute stalwart John Romeo, who was recently inBlithe Spirit at theREP.
Seen on Pearl Street in Paris Time and The Blue-Sky Boys, Tom Templeton plays Ned and other roles.
Kevin Craig West—The Trip to Bountiful, Race, Metamorphoses, To Kill a Mockingbird, Take Me Out and Friend of a Friend at theREP—returns from the west coast as Kit Marlowe.
Troy-based director, actor and educator Matthew Winning makes his onstage debut at theREP as Nol, Benvolio and other roles, after having fulfilled a number of backstage capacities.
WNYT anchor and Park Playhouse regular Benita Zahn, who was last seen at theREP as Electra in Gypsy, portrays Tilney, Mistress Quickly and Kate.
Other actors playing multiple roles in the ensemble include Cedar Brock, Ellen Cribbs, Parker Cross, Joshua DeMarco, Casie Girvin, Diaka Kaba Hill, Peter Langstaff, Ryan Palmer, Micaiah Siemski, Fred Sirois, Gabrielle D. Straight and Lucy, as Spot.
Joining Smith and Ramirez on the technical side are Lighting Designer Travis McHale, Scenic Designer Lawrence Moten III, Costume Designer Evan Prizant and Sound Designer Rider Stanton.
Previews for Shakespeare in Love take place April 5–7. Opening night is Tuesday, April 9. Regular performances continue through Sunday, May 12. Performance times: 7:30 p.m. Tuesday through Thursday; and 8 p.m. Friday and Saturday—with matinees 3 p.m. Saturday; 2 p.m. Sunday; and 2 p.m. Wednesday, April 17. Capital Repertory Theatre, 111 N. Pearl Street, Albany. Tickets range from $27–$62. Students with valid ID: $16 all shows. For tickets and information, call Tickets by Proctors, 518.445.SHOW (7469) or visit capitalrep.org.
Opening night features live music in the café at 6:30 p.m. and complimentary post-show champagne and dessert from Bella Napoli Bakery.
Special events include:
6:30 p.m. Tuesday, April 16—Chef's Table performance includes complimentary light fare from 677 Prime for ticketholders.
6:30 p.m. Wednesday, April 17—Pre-show discussion led by Producing Artistic Director Maggie Mancinelli-Cahill.
Wednesday, April 24—Post-show Discussion with Producing Artistic Director Maggie Mancinelli-Cahill and the cast of Shakespeare in Love.
1 p.m. Sunday, April 28—Behind-the-Scenes pre-matinee discussion with Producing Artistic Director Maggie Mancinelli-Cahill, featuring light snacks for ticketholders at 12:30 p.m..
6:30 p.m. Thursday, May 2: Thirsty Thursday performance includes complimentary adult beverage tastings from Southern Glazer's Wine and Spirits for ticketholders.
Shakespeare in Love is part of the 2018–2019 Season
at Capital Repertory Theatre.
###