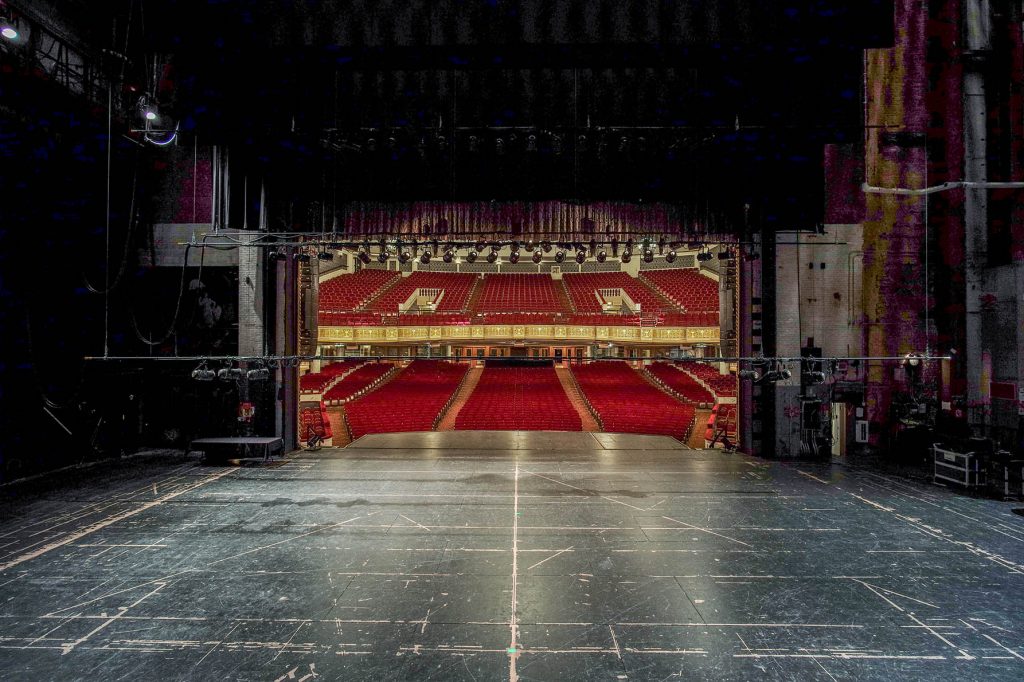 TAP DOGS
PROCTORS
7:30 P.M. WEDNESDAY, APRIL 10
"TAP DOGS" SET TO ELECTRIFY THE WORLD WITH A 2018-19 INTERNATIONAL TOUR
SCHENECTADY, N.Y.—MARCH 25, 2019: Australia's most successful theatrical export, Dein Perry's TAP DOGS, is coming to Proctors for one show only!
The global dance sensation has appeared in over 330 cities and 37 countries, where 12 million people have been dazzled by the energy and imagination of these unique performers.
Dein Perry's TAP DOGS continues to take the world by storm and it's set to tap, beat and dance its way once again through 2019. Now it's Schenectady's turn to experience the award-winning show that has been described as "Part theatre, part dance, part rock concert and part construction site!" BBC UK.
Dein Perry's TAP DOGS features high-energy dance, theatrical performance and live music performed by a cast of six dancers and two musicians who bring the steel works to life in a fast paced, unstoppable spectacular that is the perfect show for anyone from 8-80.
The winner of over 15 international awards including an Olivier Award (UK), an Obie Award (New York) and a Pegasus Award (Spoleto Festival in Italy), Dein Perry's TAP DOGSis a 90-minute show combining the strength and power of workmen with the precision and talent of tap dancing. Whether they are in water, upside-down or jumping through scaffolding, the "Tap Dogs" have been performing to the beat of their own drum since their world premiere at the Sydney Theatre Festival in January 1995. Success quickly followed with seasons in London, New York, Tokyo, Paris, Berlin and many other cities. A worldwide television audience of over 3.4 billion saw 1,000 Tap Dogs performing in the Opening Ceremony of the 2000 Sydney Olympics.
Produced by Broadway Entertainment Group, created by Oliver Award-winning choreographer Dein Perry, Dein Perry's TAP DOGS was originally directed and designed by Nigel Triffitt, with music by Andrew Wilkie and lighting by Gavin Norris.
Tickets, $20–$70, for Dein Perry's TAP DOGS at Proctors, 7:30 p.m. Wednesday, April 10, are available at the Box Office at Proctors, 432 State Street, Schenectady; by phone at 518.346.6204; and online at proctors.org.
For more information please visit www.tapdogsontour.com
#
"Exciting, athletically feisty, fun loving, and often hilarious",
The Chicago Tribune
*****
"Kill to Get A Ticket"
The Scotsman
*****
"The Hottest Show on Legs"
London Time Out
*****
"Sexy, Fast and Fabulous"
San Francisco Chronicle
*****
"Spectacular! Triumphant! An Amazing Achievement!"
The Los Angeles Times
*****
###