Fairgame Arts Grants awarded to 59 organizations in 19 counties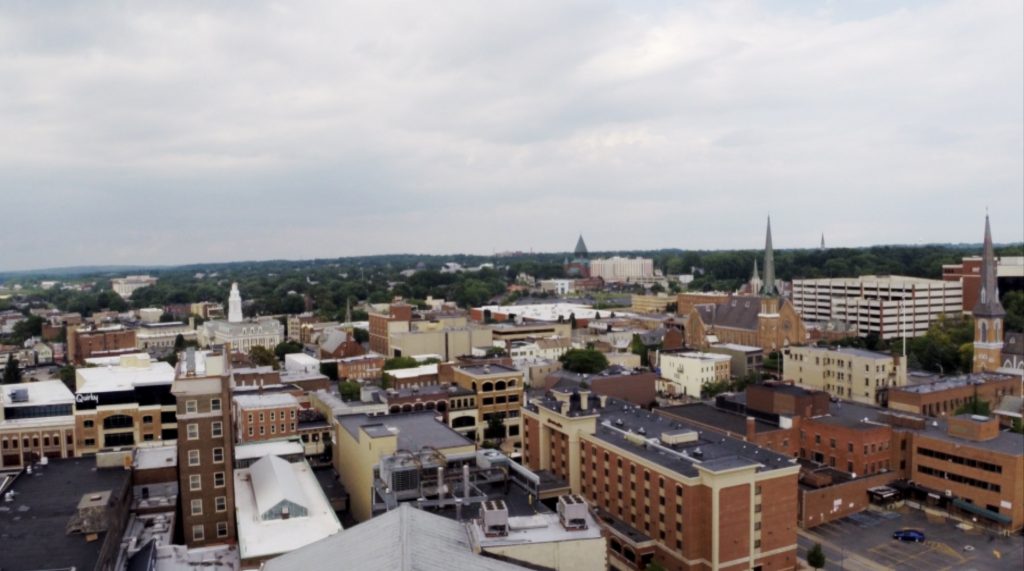 Fairgame Arts Grants awarded to 59 organizations in 19 counties
The Upstate Theater Coalition for a Fairgame
supports regional arts and cultural organizations
SCHENECTADY, N.Y.—APRIL 30, 2019—The Upstate Theater Coalition for a Fairgame has awarded Fairgame Arts Grants to 59 non-profit arts and cultural organizations in the three New York state casino regions—Capital, Catskills and Southern Tier/Finger Lakes.
In February, groups in 27 counties were invited to submit for grants ranging from $1,000–$5,000, subsidized by gaming revenues from Rivers Casino & Resort Schenectady, Resorts World Catskills, del Lago Resort & Casino and Tioga Downs Casino Resort.
The coalition, a group of dozen performing arts centers, was created in partnership with the casinos specifically to foster economic cooperation amongst the entities. Through its community commitment, the coalition created Fairgame Arts Grants, to fund programs to support organizations in the associated regions.
A total of 84 applications were received statewide, with 59 awards being offered in 19 counties, amounting to $161,550.
Elected officials in the three regions are praising the Fairgame Arts Grants, emphasizing that the alliance has stayed true to its plan of not only protecting the performing arts in downtown areas upstate, but also fostering the success and maintenance of smaller arts partners.
"This is what happens when we all work together," said NY State Senator Neil Breslin, longtime champion of the arts. "The coalition members, the casinos, and state and local government see this project as a boon. In the Capital Region, 17 applicants are receiving funding that will help them transform their communities through direct participation in the arts."
"This is the creative economy in action," said NYS Senator Sue Serino, whose Catskill Region boasts 29 recipients. "Our community has long been a major hub for arts and tourism to the benefit of residents and visitors alike, and we thank Fairgame for living up to its commitment to help fund these programs that mean so much to our local area. These grants will not only serve the grantees directly, but will benefit our community as a whole and we are grateful that this program puts the spotlight on all that makes our community so unique."
"We are proud of the breadth and depth of our cultural offerings in the Southern Tier/Finger Lakes," said Assemblyman Harry Bronson of Rochester, whose region had 13 recipients. "Initiatives like Fairgame Arts Grants don't simply support active creative organizations, but inspire new ideas, new ways of thinking and new ways of engaging. This program looks to the future, with the casinos serving as a seed for new growth."
Distribution of the awards included Capital Region $52,500; Catskill Region $75,000;
and Southern Tier/Finger Lakes Region $34,050.
"Five years ago, we saw this as a significant goal of the coalition," said Fairgame board president Chris Silva, executive director, Bardavon Presents. "Now it's happening. These grants will make tangible differences in individual communities. We've proven that the casinos and major performing arts centers can work together to enrich their regions in myriad ways."
The Upstate Theater Coalition for a Fairgame includes Bardavon Presents (Poughkeepsie), Bethel Woods Center for the Arts (Bethel), Clemens Center (Elmira), Forum Theatre (Binghamton), Palace Performing Arts Center (Albany), Proctors (Schenectady), Rochester Broadway Theatre League's Auditorium Theatre (Rochester), Saratoga Performing Arts Center, Saratoga Springs City Center, State Theatre of Ithaca, Times Union Center (Albany) and Troy Savings Bank Music Hall.
#
2019 Fairgame Arts Grants recipients
Capital Region
Albany County
Albany Barn, Inc. $1000
Albany Center Gallery $5000
Albany Institute of History & Art $1750
Albany Public Library Foundation $1500
Albany Symphony $5000
Youth FX Inc. $2000
Montgomery County
Schoharie River Center $4000
Rensselaer County
The Arts Center of the Capital Region $5000
Contemporary Circus and Immersive Arts Center, Inc. $2860
Media Alliance $5000
Saratoga County
Caffè Lena $5000
Nacre, Inc. $2000
Saratoga County Historical Society/Brookside Museum $1940
SaratogaArtsFest $2500
Schenectady County
Music Haven Concert Series $2450
New York Folklore Society $3500
Schoharie County
Jefferson Historical Society $2000

Catskill Region
Columbia County
Ancram Opera House $2500
Art School of Columbia County $2000
FASNY Museum of Firefighting 1$400
Hudson Area Association Library $3000
Hudson Hall $5000
Operation Unite, New York, Inc. $1000
PS21, Inc. $2500
Roving Actors' Repertory Ensemble $1750
The Millay Colony for the Arts $2000
Delaware County
Franklin Stage Company $5000
Music on the Delaware $1500
Tri-Town Theatre Inc $1750
West Kortright Centre $3000
William B. Ogden Free Library $1275
Dutchess County
Mid-Hudson Heritage Center $3375
Nego Gato Inc. $4200
Poughkeepsie Public Library District $2000
Greene County
Catskill Community Center $2000
M.J. Quill Irish Cultural and Sports Centre $2500
Petronio Residency Center (Stephen Petronio Company) $2500
Orange County
Sound Directions, Inc. $2500
Sullivan County
Delaware Valley Opera $2000
Ulster County
Arm of the Sea Productions, Inc. $4000
Arts Mid-Hudson $2000
Coming Together Festival of Dance & Music Inc., dba The Vanaver Caravan $5000
Huguenot Historical Society $1750
New Paltz Ballet Theatre $3000
One Ocean Media Foundation $2500
Voice Theatre $2000
Southern Tier/Finger Lakes Region
Broome County
Binghamton Downtown Singers, Inc. $3250
Binghamton Philharmonic $3000
Binghamton Theater Organ Society $1060
Endicott Performing Arts Center $3250
Tri-Cities Opera $2250
Chemung County
Common Time $1000
Elmira Little Theatre $2925
Rafael Grigorian Ballet Theatre $2275
Monroe County
Blackfriars of Rochester, Inc. $5000
Ontario County
Victor Association of Cultural and Performing Arts $3250
Steuben County
Corning-Elmira Musical Arts, Inc., dba Orchestra of the Southern Finger Lakes $3040
The ARTS Council of the Southern Finger Lakes $2250
Tompkins County
Community Arts Partnership $1500
##
###