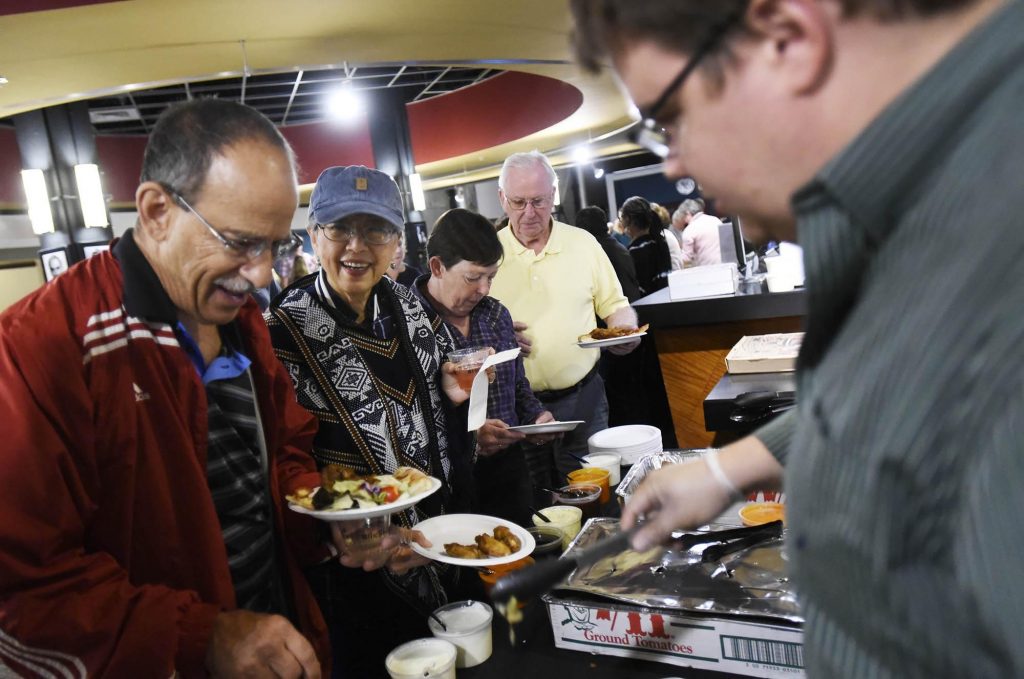 We couldn't do what we do at the Proctors Collaborative without all of our incredible volunteers.
From staffing our gift centre to showing our patrons to their seats and serving them a glass of their favorite wine, our volunteers are an essential part of Proctors Collaborative.
Every year we celebrate and thank our volunteers with a night of food and festivities. Browse photos from the night, then see our list of standout volunteers who were recognized this year.
We can't say it enough, to all our volunteers, thank you, thank you, thank you!
Interested in becoming a volunteer? Click here for details.
2019 Volunteer Appreciation Night Awardees
Board of Director of the Year 2019 Tony Bifaro
Ushers of the Year 2019 Jim and MaryAnn McDermott
Ushers of the Year 2019 Sharon O'Brien and Trevor Oakley
Ushers of the Year 2019 Filomena DiCristofaro
Bartenders of the Year2019 Jim and Elaine Troy
Concession Volunteer of the Year 2019 Karen Helms
CAST Student of the Year 2019 Isabel Skowfoe
Guild Member of the Year Julie Bifaro
Gift Center Volunteer of the Year 2019 Sue Gabriele
Organ Club Volunteer of the Year 2019 William Hubert
History Committee Volunteer of the Year2019 Jenny Quirk
Movie Volunteer of the Year 2019 Connie Danko
Special Service Award 2019 Sue Rehbein
Special Service Award 2019 Evelyn Pachucki
Dae Gillespie 2019 Volunteer of the Year Award in recognition of your continued dedication to Proctors Sylvia Anapolis