Proctors Collaborative, Disney paint Schenectady 'Aladdin' purple and gold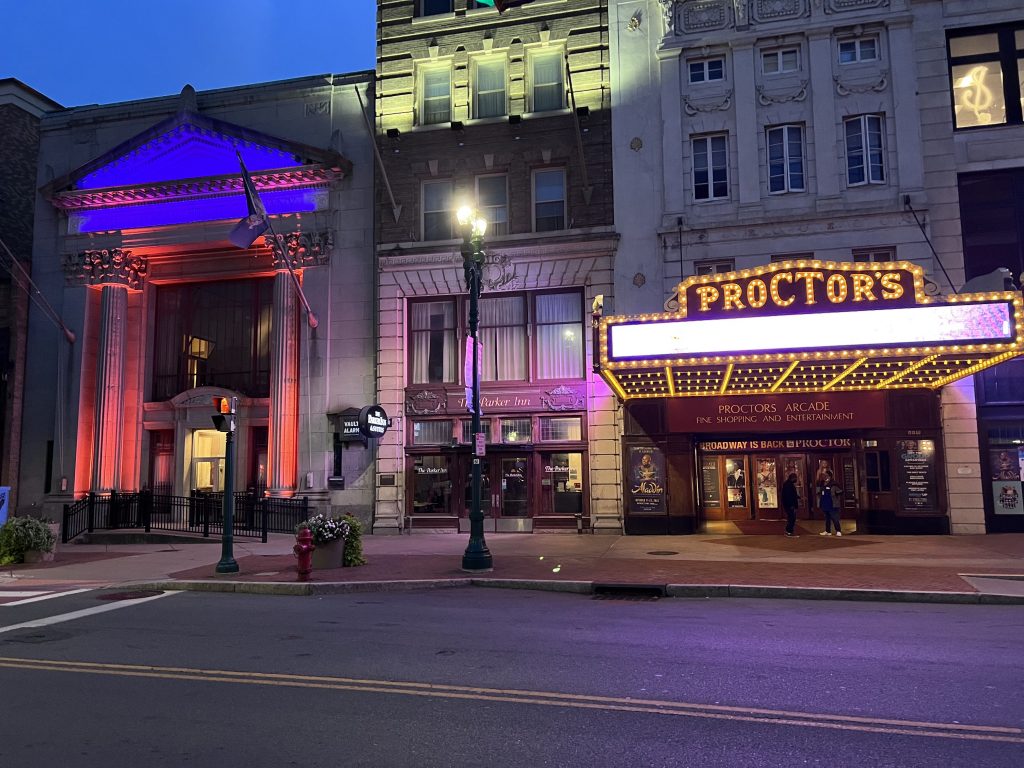 SCHENECTADY — To kick off the celebration of "Disney's Aladdin" launching its national tour on Oct. 11 at Proctors, select Schenectady buildings were transformed to "Aladdin Purple and Gold."
Mayor Gary R. McCarthy presented cast members from the hit Broadway musical with a key to the city on Oct. 3. Adi Roy who will play Aladdin, Senzel Ahmady, playing Jasmine, and Marcus M. Martin, the Genie, accepted the key on behalf of the rest of the cast.
KeyHall at Proctors, Amtrack Station, and the State Street train bridge, were among the buildings to turn their LED lights purple in a collaboration with Disney Theatrical, Proctors Collaborative, Downtown Schenectady Improvement Corporation, the City of Schenectady, Schenectady County, and the Schenectady County Metroplex Development Authority.
Other buildings turned purple include:
234 Broadway
Broadway parking garage
530 Franklin St.
155 Erie Blvd.
Pillar sculptures at Gateway Plaza
Aladdin begins performances in Schenectady at Proctors on Tuesday, Oct.11 for a limited engagement of two weeks through Sunday, Oct. 23.
Senator Jim Tedisco and Jim Salengo, executive director of the Downtown Schenectady Improvement Corporation, spoke across the street from Proctors purple marquee about the wonderful opportunity it is to bring Broadway to our city.