Latham man: Enthusiasm for bringing others to theatre 'has taken on a life of its own'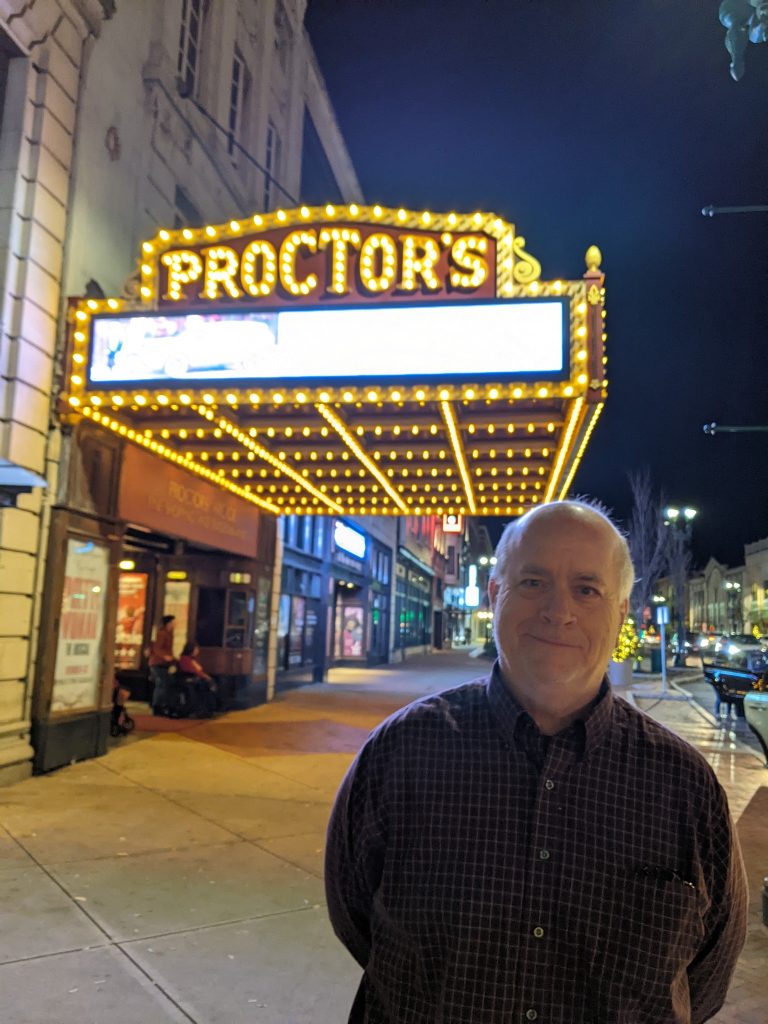 Groups can be organized by anyone to enjoy the best seats and prices
LATHAM — David Oppedisano has gathered friends, families and professional colleagues to enjoy Proctors Collaborative shows for more than a decade. In that time he has emerged as one of the most active of the hundreds of individuals who have participated in the organization's group sales offerings.
His relationship with the institution began with Proctors Theatre in Schenectady in 2011 and expanded more recently to the Capital Repertory Theatre in Albany. His primary motivation for arranging group sales was access to priority seating and discount pricing.
"Now it's taken on a life of its own," Oppedisano said. "My only concern is who I can recruit to take over when I retire in about four-plus years."
Oppedisano, who works for a local financial services company, has not only been among the most active group leaders, he has coordinated the biggest groups attending shows at Proctors and theRep. For the most popular shows at Proctors he averages between 90-140 patrons. A few times he was able to gather over 200 people to see shows such as "The Book of Mormon," "The Lion King" and "Wicked." However, on average for shows in the KeyBank Broadway Series at Proctors he brings 40-60 people, and about 20 people to shows at theREP.
Oppedisano moved to Latham with his wife at the end of 2000. He started polling people in his department at work to see who might be interested in attending shows. The first group he put together was for "The Lion King," and his groups also attended "Mamma Mia!" and "Rock of the Ages" in that season. Word of mouth soon brought coworkers from other departments – as well as friends and family of current and former associates – asking to participate.
"That's the main reason for our group sizes being what they are – sheer volume (of interest)," he said. "Although my enthusiasm in describing the offerings might have a small influence."
According to Kali Hicks, audience development and engagement specialist at Proctors Collaborative, assembling groups of 10 or more is a great opportunity to get the best seating at a discounted price. Most shows offer between 10-20 percent off ticket prices, extended payment options and first selection of seating before tickets go on sale to the general public. Groups don't have to be seated together to allow participants to enjoy the performance at their preferred price point.
Some groups are also organized as fundraisers for local non-profits, she added.
Group sales opportunities also exist at Universal Preservation Hall in downtown Saratoga Springs. UPH, a 680-seat venue located in a historic church, offers music, comedy and other live entertainment year-round. UPH, like Proctors and theREP, is part of Proctors Collaborative.
Prior to the pandemic Proctors Collaborative had started gathering the most active group sales leaders for an annual recognition program; Hicks says the event will return for the 2023-24 season.
For more information on group sales, call Kali Hicks at (518) 382-3884 ext. 139 or email groupsales@proctors.org.