Actress finds herself performing a favorite childhood story at theREP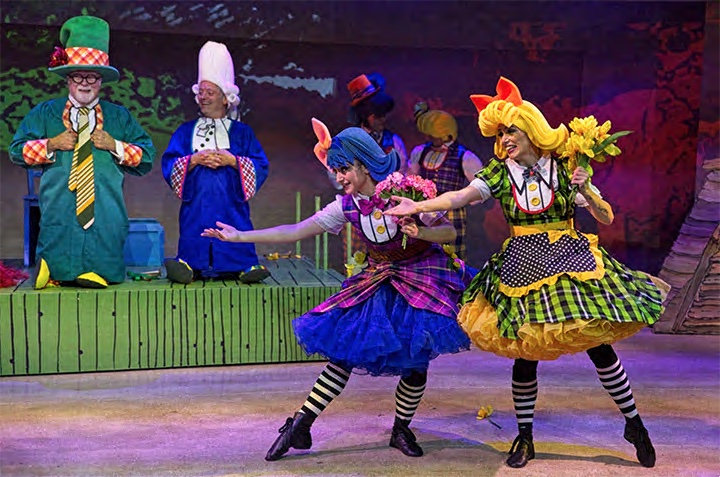 Former Collaborative School of the Arts intern returns as 'Oz' cast member
ALBANY — A former Collaborative School of the Arts intern has returned to the region to perform in a Capital Repertory Theatre musical this holiday season.
Ariana Andretta, an ensemble cast member in this holiday season's "The Wizard of Oz," interned through the School during its 2017 Broadway Camp production of "Pippin" on Proctors MainStage. She worked as a part of the camp production's creative team as an assistant choreographer under the leadership of Freddy Ramirez, associate artist for theREP.
Broadway Camp, a summer program for high school students offered by the Collaborative School of the Arts, provides an opportunity for aspiring performers, stage managers, and technicians to work together as an ensemble to produce a full-scale musical.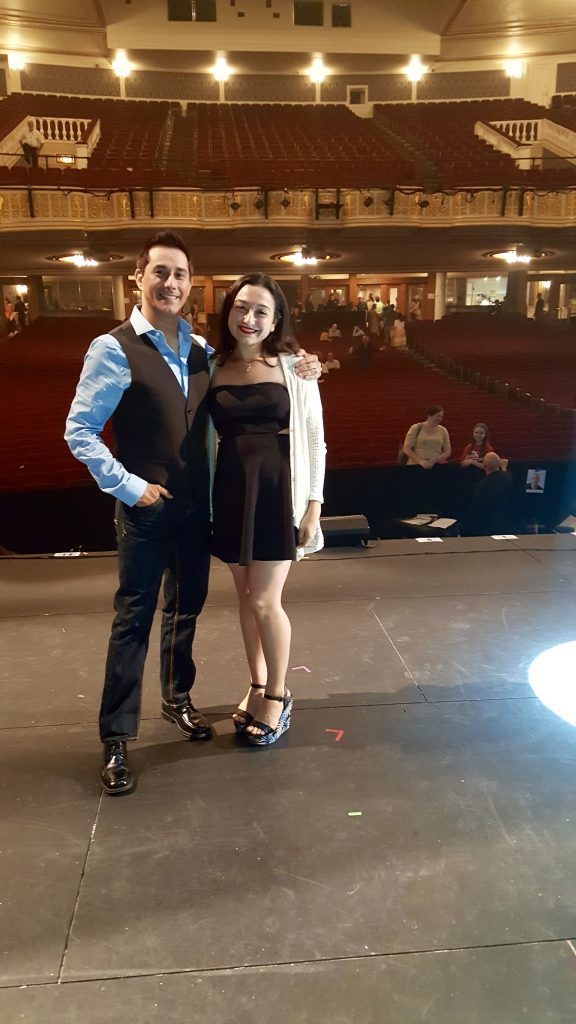 "It greatly impacted my career because choreographic internships and fellowships are scarce for young choreographers and I was able to receive direct experience through this program in a large-scale, professional theater," Andretta said.
Andretta holds a bachelor's degree in Theatre Arts from SUNY New Paltz – graduating summa cum laude. While studying abroad in Florence, Italy she received a notice about the internship opportunity at theREP. After interviewing with Ramirez over Skype outside a Florence library, she soon accepted the position.
"I was able to learn so much from (Ramirez) that summer!" Andretta said. "Children are also incredibly honest and giving, so it was insightful to be a part of their camp experience and watch them succeed as performers in a fast-paced learning environment.
"My favorite part of my time with Proctors Collaborative was working with Freddy. He truly valued my energy and thoughts and trusted me to have moments of leadership in the workspace. Since then, he has become such a wonderful mentor and friend, and I value that greatly as I continue to grow into my professional life."
During her internship with Broadway Camp many of her responsibilities included fine-tuning production numbers, demonstrating movement and choreography, and annotating the entirety of the show's tracking.
"It taught me a lot of diligence and patience," she said.
Andretta is a multi-hyphenate artist from New York City. She believes in using dance to develop story-driven work. In 2021, Andretta directed and choreographed her original dance narrative entitled "Love & Other Stories." Her work has also been shared through festivals like New York Theatre Barn & Jazz Choreography Enterprises. She said she enjoys passing on the gift of movement to students and sharing in the engagement of community.
"Dance and movement are the focal points of my career because it is the only time that my body and soul are in the same place at the same time."
"The wonderful thing about it is that I perform, teach, and choreograph, so I have the privilege to be constantly moving and participating in the arts daily," she said.
Andretta always had childhood dreams of performing professionally, but it wasn't until 2016 when she performed in "Mary Poppins" that she knew for certain she wanted to pursue this career.
"I was 19 and just remember thinking how lucky I was to even be there – to be paid to perform and do what I love while still growing into my craft. It made me realize that I picked the right path of chasing this dream and that while I did not know where this journey would take me, I had to keep choosing it.
"'The Wizard of Oz' came into my life at what I felt was the right moment and it feels surreal at times," she added. "Much like Poppins, it is another childhood favorite story that I feel grateful to be a part of and I have been taking my younger self with me along for the journey. It all goes back to that first show for me and the trust that was given to me to live this life as a storyteller," Andretta said.
"The Wizard of Oz" runs through December 24 at theREP; for more information and tickets visit capitalrep.org
Collaborative School of the Arts and theREP are a part of Proctors Collaborative.