Commander Cody founders Tichy and Frayne to be inducted into Eddies HOF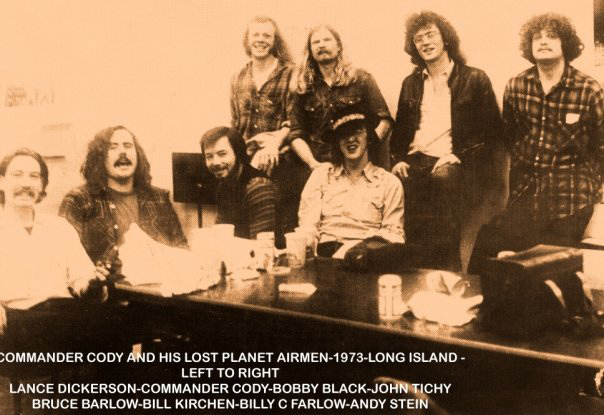 RENSSELAER — Decades after founding Commander Cody and His Lost Planet Airmen in Michigan and disbanding the act nine years later in California, John Tichy and George Frayne found themselves nearly together once again, separated by just 30 miles in the Capital Region.
The story begins in Michigan. Tichy, born in St. Louis, began his musical career as a guitarist with frat bands while attending Michigan University. During his sophomore year he met Frayne and his "dynamic personality," the two forming Commander Cody and His Lost Planet Airmen in 1967 in Ann Arbor.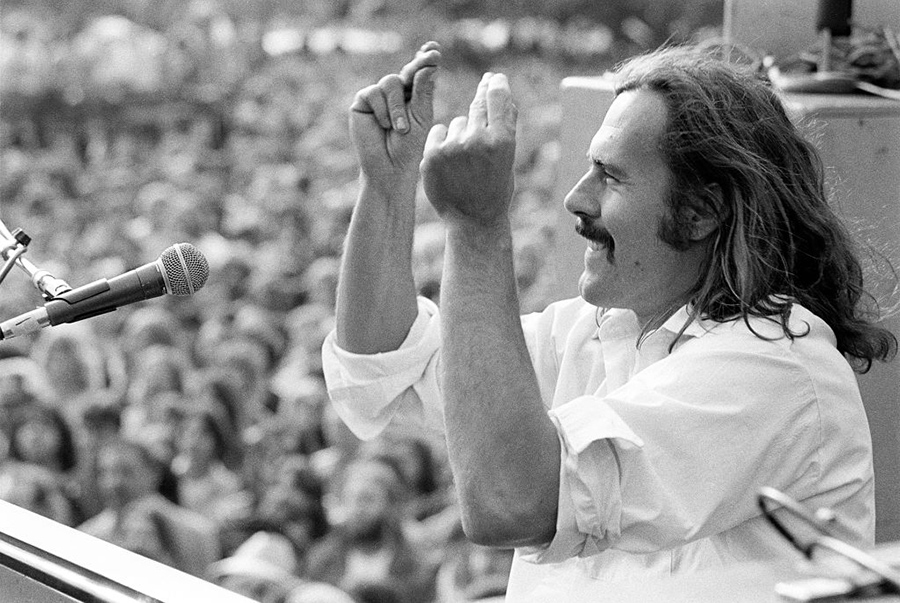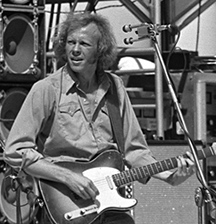 "We got together and from there on, he sort of joined the Ambler (band) and then it evolved into these other things. And I quickly ended up with a sort of secondary role to George's dynamism," Tichy said.
The group disbanded in 1976 after five studio and two live albums – one live album made a Rolling Stone Top 100 Album of All-Time list – and one Top 10 Billboard hit "Hot Rod Lincoln." The band was credited with melding Western swing, jump blues, rockabilly and boogie-woogie with a freewheeling 1960s ethos, paving the way for roots-rock, Americana and alt-country acts.
Tichy and Frayne will be inducted into the Capital Region Thomas Edison Music Hall of Fame on March 27 at Universal Preservation Hall in Saratoga Springs. Tichy will accept Frayne's award on his family's behalf. Tickets are available at universalpreservationhall.org.
"We were all kind of fans of sci-fi movies, and there was a character in a super cheesy, cheap, sci-fi movie, called Commando Cody. And his lost-I think it was Lost Planet Airman-or at least something like that. And we sort of took it from that. So, it all kind of fell together," Tichy said.

"We were based in old fashioned rock and roll. By that I mean, kind of '50s, early '60s. And it was a radical concept at the time.
"I would say we were on the leading edge of that Americana music," he added.
Tichy moved to Troy when the band disbanded. With a PhD in hand and began his professional life as a professor at Rensselaer Polytechnic Institute. He rose through the academic ranks there to become chair of the Mechanical, Aerospace and Nuclear Engineering department, and he still serves as a professor there today.
Idaho native Frayne, who earned a master's degree in sculpture and painting from the University of Michigan, moved from Stinson Beach, California to Saratoga Springs in the 1990s. Tichy recalled a phone call that came from out of the blue at the time.  

"I remember I was in my office, at the time I was the department head, and the phone rang, and he said, 'Hey Tichy, this is Commander, this is George. I am moving to Saratoga.' And I said, 'Oh, no. My life as I know it is over.'"
Once reunited geographically, the two friends got together occasionally to watch baseball and football. And once and awhile they played gigs locally and on the road. There was also a brief reunion tour of the band in 2001 including an appearance on "A Prairie Home Companion," a popular syndicated radio show.
Frayne, who recorded 11 albums under various names through 2019, remained in Saratoga for more than two decades until his passing in 2021. Also a visual artist, his work has been exhibited from Austin to Tokyo including at The Saratoga Automobile Museum, and a video he created is on display at the Museum of Modern Art. He published a book of his work, "Art, Music and Life," in 2010.
Tichy, a guitarist and vocalist, still performs occasionally in the Capital Region with his son, Graham.
"I've led a charmed life. I couldn't write the story of my life any better. I mean really, it's amazing. I can't believe it," Tichy said.
The Capital Region Thomas Edison Music Hall of Fame and Universal Preservation Hall are part of Proctors Collaborative. Visit theeddiesawards.com for more information.