Freddy Ramirez takes on new position within Collaborative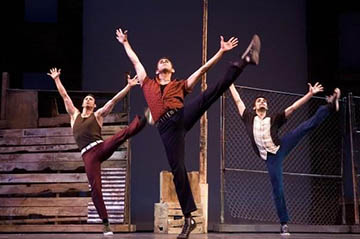 SCHENECTADY — An artist and choreographer with extensive stage and teaching experience and a lengthy history working with the Collaborative School of the Arts and Capital Repertory Theatre has joined the school as director of dance programming.

Freddy Ramirez, an artistic associate at theREP who has worked with the school on Broadway Camp, High School Musical Theatre Awards and other programs has been named to the newly-created position.
"I'm looking forward to growing the program that we have created here at Proctors Collaborative. There is so much talent in the area and the thought of expanding this role in order to grow these important and creative programs fills me with excitement," said Ramirez.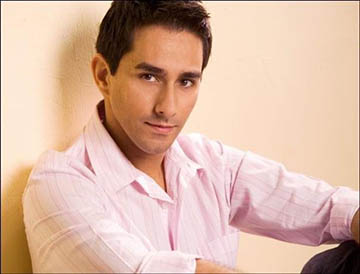 According to Christine Sheehan, director of education, the position was created to oversee a comprehensive dance vision and ensure quality instruction of content across the Collaborative.
"Freddy has had over a decade of experience working with the Collaborative in various capacities, with CSOA and with theREP, both as an actor and choreographer. I'm excited to have him taking a leadership role in our current and future endeavors and offering his creative insight into the experiences offered to our students," said Sheehan.
Ramirez currently holds dance classes in the Adeline Graham Theatrical Training and Innovation Center at Proctors and worked with theREP since 2016. He choreographed "The Wizard of Oz," "Jersey Boys," "The Irish and How They Got That Way" and others at theREP, and "All Shook Up," "Aida," "Pippin," "Les Misérables," "Rent" and "Into the Woods" for the school's summer Broadway Camp, as well as its annual High School Musical Theatre Awards production.
"Being able to serve as a bridge between our young, local talent and professional theatre opportunities is very exciting and rewarding. Many of the students that have trained through our program's dance classes, workshops, the High School Musical Theatre Awards and Proctors Broadway Camp venture on into the professional theatre world and it's always a joy to be a part of their journey," said Ramirez.
"I am honored to be part of the Proctors family and am so happy that the partnership that we have fostered over the last several years will continue to grow in this next chapter."
Born in the Bronx, his training in performing and teaching different styles of dance led him to begin his professional career as a core member for the In Forward Motion modern dance company. He has performed on Broadway and in national and international tours and regional equity shows, as well as in music videos. He has choreographed works performed in the U.S., Germany and Italy. He has also taught as an adjunct instructor of dance at Union College.
The Collaborative School of the Arts and theREP are a part of Proctors Collaborative.