Mother's Day SS0 concert honors long-time director Charles Schneider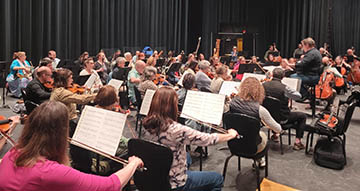 Vocalist Brittany Palmer, '23-24 season announcement featured
SCHENECTADY — Schenectady Symphony Orchestra is hosting a special Mother's Day concert at Proctors with guest soprano Brittany Palmer.
"I'm very excited to collaborate with SSO on Mother's Day this year," said Palmer. "Working with an orchestra is thrilling for any singer."
The concert will feature Florence Price's "Ethiopia's Shadow in America" and the majestic Mahler "Symphony No. 4" on the MainStage at Proctors 3 p.m. Sunday, May 14. It is the final concert of the current season; it will also feature announcement of the 2023-24 season.
"Having the opportunity to perform a piece such as Mahler's 4th Symphony with an incredibly gifted orchestra and conductor is a dream," Palmer said. "Also, it just so happens that my mother will be in the audience, so it will be extra special!"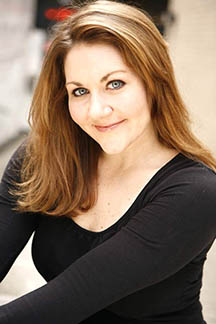 "I was inspired by my own parents, both musicians themselves. My father was a wonderful conductor and my mother, a beautiful singer. I am grateful for that experience and that I had such wonderful models of musicianship throughout my formative years," she said.
Palmer, a New York City resident, performs as a soloist, choral soprano, and chamber music collaborator. Her performing career has included many solo performances with New York orchestras, including the Rochester Philharmonic Orchestra, Western New York Chamber Orchestra, Company XIV, Columbia Collegium and the Trinity Church at Wall Street.
"Standing in front of so many talented musicians can be a bit overwhelming at first, but when you realize that you're all there as a team to bring a beautiful piece of music to life, the focus shifts from a feeling of intimidation, to one of immense gratitude," she said.
The performance of the Mahler "Symphony No. 4" is in memory of long-time music director and conductor of SSO Charles Schneider. Schneider served the symphony for 35 seasons beginning in 1983 and concluded with his farewell performance in October 2018. He passed away in October 2020.
"I have no doubt the orchestra will be as wonderful as it always is, and I will do my best to vocally capture the spirit of this beautiful piece during the 4th movement," Palmer said.
In addition to her performing career, she is also a certified and licensed speech-language pathologist specializing in voice communication and disorders, as well as accented speech.
"There are so many skills that overlap, and I feel very lucky to have the underlying knowledge of the voice on a personal and professional level so that I can pay it forward to others," Palmer said.
There is a pre-concert talk – open to the public – with Palmer and Artistic Director/Conductor Glen Cortese at 2 p.m. in the Fenimore Gallery before the concert.
Tickets are available through the Box Office at Proctors, in person or via phone at (518) 346-6204 10 a.m.-6 p.m. Mon.–Sat. or online at proctors.org. Tickets are $15-$22 and children under 18 are free when accompanied by a ticketed adult.
SSO is a part of Proctors Collaborative.