Collaborative School of the Arts announces 2023 High School Musical Theatre Award winners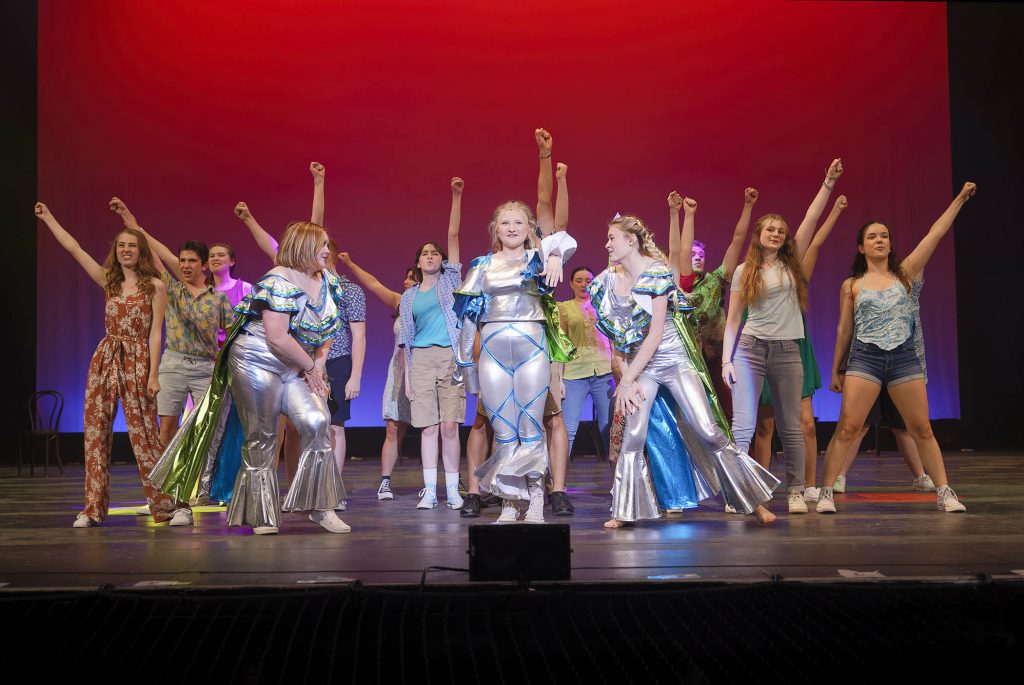 Logan Esposito from Voorheesville and Ashley Manocchi, Scotia-Glenville take top honors
SCHENECTADY – The Collaborative School of the Arts presented this year's winners of the High School Musical Theatre Awards, in partnership with The Broadway League, title sponsor Guilderland Music Academy and media sponsor Times Union, on May 13 at the MainStage at Proctors.
The program celebrates the achievements of the Capital Region's high school theatre students, highlighting the importance of musical theatre and arts education.
This year's ceremony kicked off with a medley of "Another Opening, Another Show" and "There's No Business Like Show Business" leading into a welcome from Philip Morris, CEO of Proctors Collaborative. Throughout the various awards, each of the Best Musical nominees performed a song from their show.
Best Musical Tier C winner, Ballston Spa High School shined in "I See Stars" from "Mean Girls." Tier B winner Glens Falls High School performed "Magic Foot" from "25th Annual Putnam County Spelling Bee." And Tier A winner, Queensbury High School, featured "Freak Flag" from "Shrek the Musical."
After intermission, each of the Best Actress nominees and Best Actor nominees performed a medley before last year's Best Actress, Heather Hayes, and Best Actor, Spencer Boyce, announced the winners. The show closed with "Brand New Day" from "The Wiz" featuring students from all participating high schools.
Winners of the Best Actor and Best Actress categories will travel to New York City to participate in the Jimmy Awards®, a national competition for high school performers live on June 26.
Best Technical Execution: Glens Falls High School, "25th Annual Putnam County Spelling Bee"
Best Set Construction: Queensbury High School, "Shrek the Musical"
Best Choreography Execution: Queensbury High School, "Shrek the Musical"
Best Student Orchestra: Niskayuna High School, "A Chorus Line: Teen Edition"
Best Ensemble: Glens Falls High School, "25th Annual Putnam County Spelling Bee"
Best Supporting Actor: Roman Mangino, Ballston Spa High School, Kevin G in "Mean Girls"
Best Supporting Actress: Yael Woods, Schenectady High School, Voice of Audrey II in "Little Shop of Horrors"
Best Actor: Logan Esposito, Voorheesville High School, Joseph in "Joseph and the Amazing Technicolor Dreamcoat"
Best Actress: Ashley Manocchi, Scotia-Glenville High School, Marian Paroo in "The Music Man"
Best Musical (Tier A): Queensbury High School, "Shrek the Musical"
Best Musical (Tier B): Glens Falls High School, "25th Annual Putnam County Spelling Bee"
Best Musical (Tier C): Ballston Spa High School, "Mean Girls"
The Collaborative School of the Arts is part of Proctors Collaborative