"COMPANY" gets the party started in the Electric City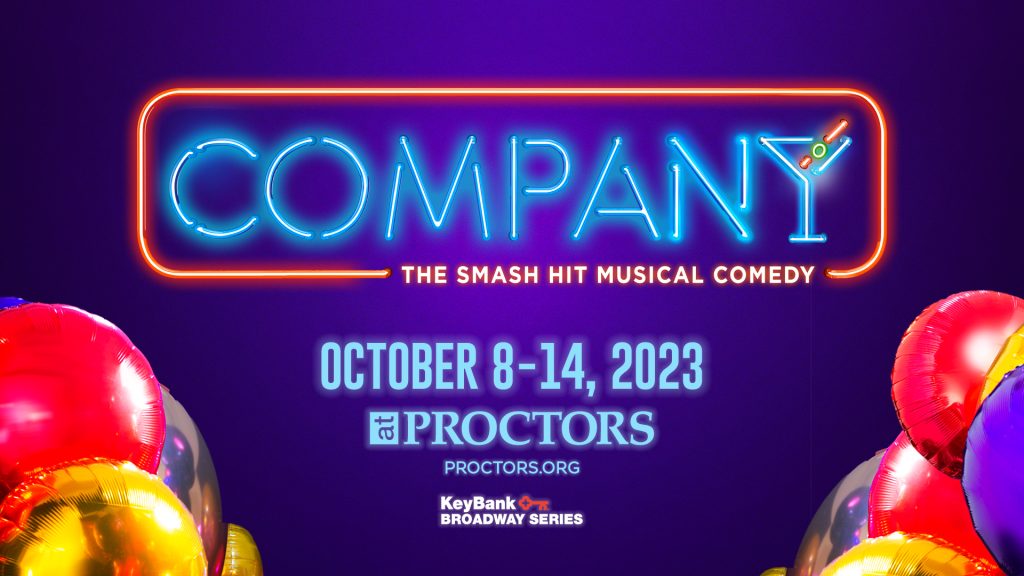 SCHENECTADY—When you see "COMPANY" on the MainStage at Proctors the transitions will be seamless, the actors will be dressed to the nines and the lighting and sound will be just right.
That's because the production crew has been in the electric city for weeks "teching" before the show opened Sunday, Oct. 8.
"They are putting heads in beds for our local hotels. They are in and around town for our restaurants.
And they are teaching our future theatrical staff what it looks like to work behind the scenes during our BroadwayTECH program," said Jean Leonard, Chief of Staff and Programming at Proctors Collaborative.
"Tech" is industry jargon for everything – costumes, lighting, sound, props, backdrops – that goes into a show before it hits the stage.
After spending a few weeks in Schenectady, "COMPANY" premiered the show before its national tour.
And to honor what that means to the city, Schenectady Mayor Gary McCarthy proclaimed Oct. 6 as "COMPANY DAY."
Part of the cast accepted the proclamation from the mayor's office, as well as a citation from Assemblyman Angelo Santabarbara.
"The economic impact is very real when these shows come to town. There's so much more than just the show. The restaurants, the local economy, everything thrives when the show comes to town," said Santabarbara.
The citation highlights the show, the cast and the crew he said.
"There's so much work that happens behind the scenes and we also have to recognize those individuals who make the show work."
Winner of five Tony Awards, this musical comedy about the search of love in modern times still resonates with audiences.
Tickets are available through the Box Office at Proctors in-person, via phone at (518) 346-6204 Monday-Saturday 10 a.m.-6 p.m. or online at proctors.org.
Proctors is a part of Proctors Collaborative.