Schenectady-Saratoga Symphony Orchestra legends in 90th season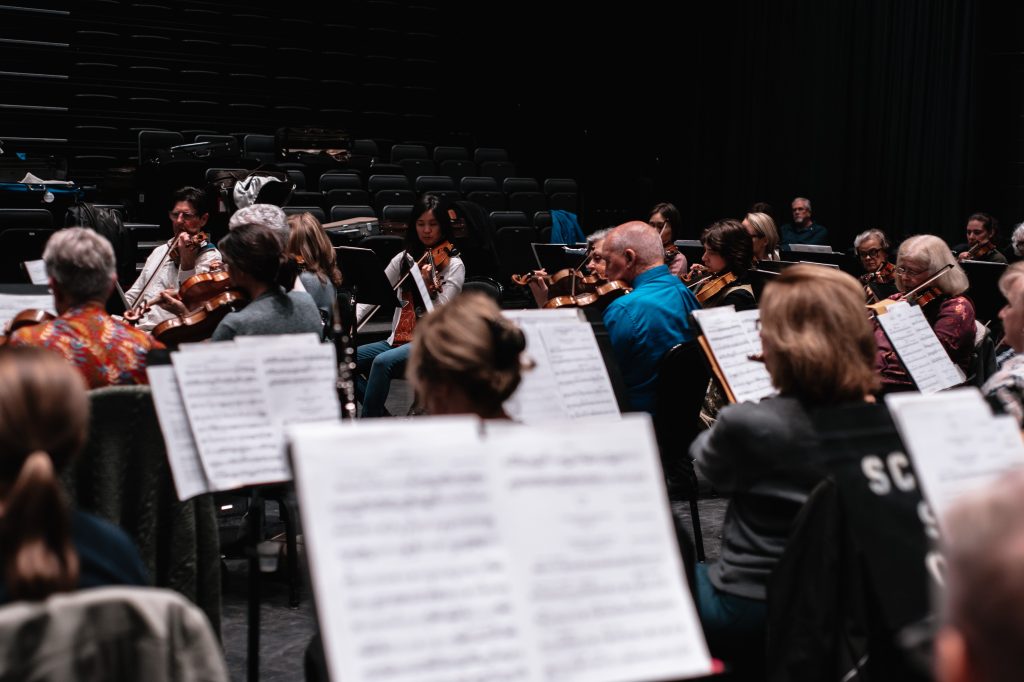 SCHENECTADY—In its 90th season and under a new name, the Schenectady-Saratoga Symphony Orchestra can be proud of its legacy.
"We really do think we have an audience in both markets and we're bringing something special to both places," SSSO Artistic Director and Conductor Glen Cortese said.
The organization has been performing on the MainStage at Proctors since 1979 and has held several concerts at Universal Preservation Hall since its reopening after the pandemic.
"Both communities have these excellent resources, and we would just love for as many people as possible to take advantage of that and to understand that it's a long tradition. I mean, when you're getting near a century of existence, that's a pretty big deal!"
The season, "Heroes, Legends and Fairytales," opened Oct. 21 in Saratoga at the Arthur Zankel Music Center with a follow-up performance the next day on the MainStage at Proctors. The next show in the series, "Legends from Around the World" will be Sunday, Jan. 21 at Proctors.
All the pieces in the series have a connection to a story, a legendary composer, fairytale, "or something where there's an actual story or a legend behind it," according to Cortese.
"Legends from Around the World" will feature Bethlehem Central High School senior William Lauricella, first place 2022 Capital District Council for Young Musicians' Annual Chopin Piano Competition winner.
The pianist will be playing the great Rachmaninoff's "Piano Concerto #2 in C Minor.
"And that is truly one of the great legendary works of classical music. Everybody has heard that piece… because it's been used in movie backgrounds, it's been all over the place," Cortese said.
The 90th season also includes two additional special concerts, "Poinsettia Pops" at UPH on Saturday, Dec. 2 and "Animaniacs: In Concert" at Proctors on Feb. 24.
"If people have never experienced the orchestra, ["Poinsettia Pops"] would be a wonderful way for them to start," Cortese said. "It's a lot of fun for everybody. It's the music that they love to hear at Christmas time, and it's a light fun evening."
More fun will be had at "Animaniacs: In Concert" where the orchestra and voice actors-Randy Rogel, Rob Paulsen and Maurice LaMarche- will be performing live alongside the cartoons.
"That will be a great thing for parents to bring their kids to," Cortese said.
"A Legend of the Opera," concert III in the season's series, featuring Johann Strauss' English concert version of "Die Fledermaus" will be on March 17, 2024, at Zankel Music Center at Skidmore College.
The season will finish with a double presentation of Concert IV: "Vestiges, Heroes and Legends," on Saturday, April 27, 2024, at UPH and Sunday, April 28, 2024 at Proctors.
"To have its own symphony orchestra that's been ongoing for so long and so well supported is really special," he said.
"You can't get what you get listening to live music, from listening to recorded music. There's a special physiological thing that happens when somebody is sitting in a concert hall and their body is resonating with what's going on with acoustical music. That's a very special thing."
Students (18 and under) are free when accompanied by a ticketed adult. Check out SSSO's full 2023-2024 season.
Tickets are available through the Box Office at Proctors in-person, via phone at (518) 346-6204 Monday-Saturday 10 a.m.-6 p.m. or online atproctors.org.
The Schenectady-Saratoga Symphony Orchestra, Proctors and UPH are a part of Proctors Collaborative.