Collaborative School of the Arts offers programs for students to expand real-world skills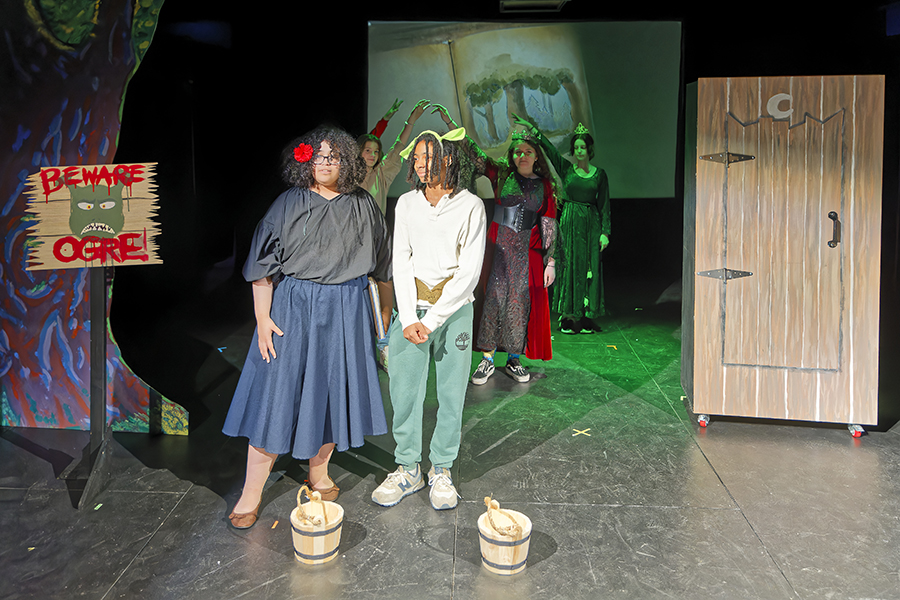 SCHENECTADY—Middle school students are singing, dancing and learning all the skills needed to put on a production of "Annie Jr." at Acting Academy at the Collaborative School of the Arts.
Through a partnership with the Schenectady School District, students from Mont Pleasant, Central Park and Oneida Middle Schools are attending this after-school program (that teaches students all about the world of theatre) for free!
Acting Academy started on Oct. 16 and runs 3:30 p.m.-5:30 p.m. Monday-Thursday, when school is in session, until May 16.
According to Education Programs Manager Shai Davenport, 28 students are currently registered.
The first half of the program, students take different workshops to expand their skills. During the second half, they will take everything they've learned and work on their very own production of "Annie Jr."
The program will culminate with performances at 6 p.m. May 14–16 at The Adeline Graham Theatrical Training and Innovation Center.
Some of the workshops this year include acting, monologue, makeup, improv, vocal, dance and costumes.
"They get a wide variety of basically all the things that are theater, not just acting. We do that specifically, but we try to expose them to all the different aspects," Davenport said.
Students this year will get a chance to see a performance of Broadway's "Annie" before they start rehearsals for their own production.
"They'll have all this type of inspiration to apply to their performance and see, 'I'm doing this and this is the giant version,' especially to see kids on stage," Davenport said.
The Collaborative School of the Arts offers many programs for students to continue their education.
Acting Academy strives to create a safe space for students to explore and expand their minds in a personal and professional manner while learning skills to use in and outside of the classroom.
The Collaborative School of the Arts is a part of Proctors Collaborative.