Guild at Proctors honored for 30 years of volunteer service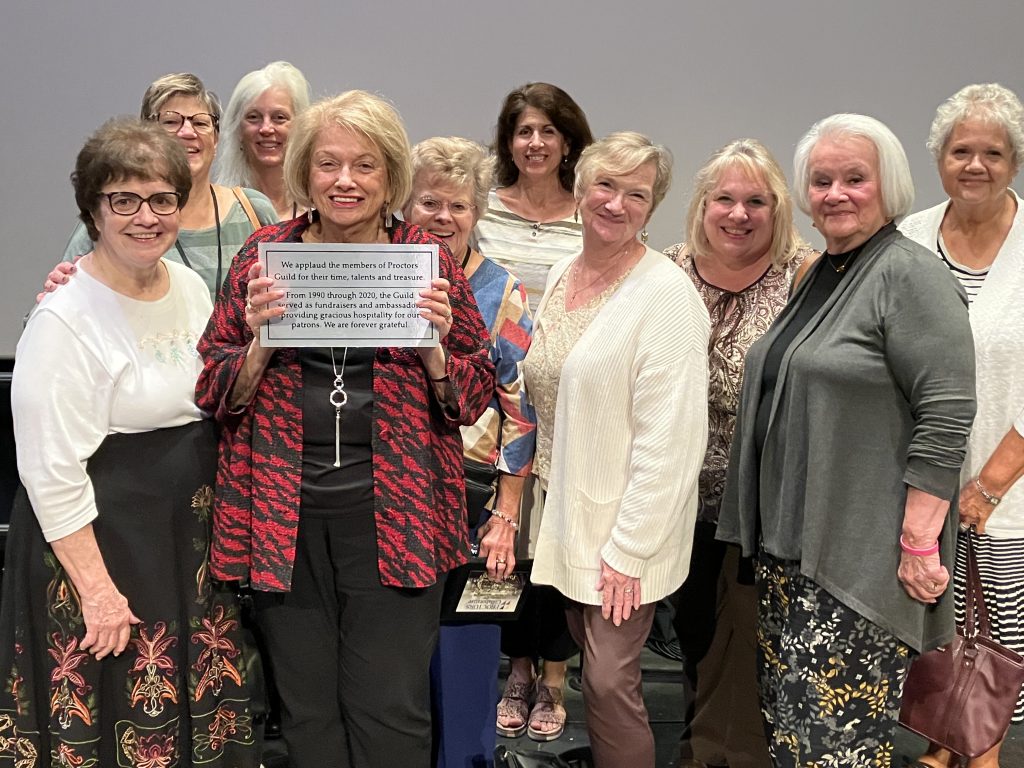 SCHENECTADY — The Guild at Proctors was founded in 1990 with a mission to be ambassadors for the theatre, plan fundraising events and provide hospitality for donors and patrons.
Founder and first president of the Guild, Betty Barlyn said, "when we were starting, it was the beginning of Proctors' comeback. We got to be a part of Proctors. I think we did a lot of good."
The group raised in excess of $3 million for Proctors over its 30 years, according to Relationships Director, Dan Hanifin.
"It was work, but it was fun," Barlyn said.
Over the three decades, Guild members provided gracious hospitality to donors; planned, organized and staffed hundreds of fundraising events from Opening Night Galas and Zumbathons to Tree Festivals and Tony Awards parties; and hosted home-cooked meals for the casts of Broadway shows which have become legendary on the traveling Broadway circuit.
"The casts really appreciated having people to take care of them," said Barlyn.
At its height, the group had over 200 members. "For those of us who loved the theater, it was spectacular," added Barlyn.
During the annual volunteer party in September, the Guild was honored for all of their efforts. Proctors installed a plaque in the Fenimore Asset Management Gallery as permanent recognition for their service.
"Recognizing, honoring and thanking them is really important because they contributed to our success," said Hanifin.
Even though the Guild has retired as an organized group, many former members of the Guild have continued to volunteer and serve as hosts in the VIP donor lounge at Proctors.
Volunteer opportunities still exist at each of Proctors Collaboratives venues. If interested in learning more about volunteer roles at Proctors, Capital Repertory Theater or Universal Preservation Hall, visit www.proctors.org/opportunities.
Currently there are 624 volunteers across the organization. On average, it takes up to 65 volunteers to staff a MainStage show at Proctors; fewer in other spaces. Positions include ushers, concession sales, bartending, wayfinding and at Proctors, retail sales in the Gift Centre.
Volunteers get to view the shows at which they serve for free and occasionally receive complimentary tickets to a limited number of upcoming Proctors Collaborative shows. They are eligible for a 10 percent discount to concessions at each venue, as well as a 20 percent discount at the Gift Centre at Proctors in Schenectady.
Proctors, theREP and UPH are all part of Proctors Collaborative.