Innovator and teacher, Sister Mary Anne Nelson earns recognition in Eddies Music Hall of Fame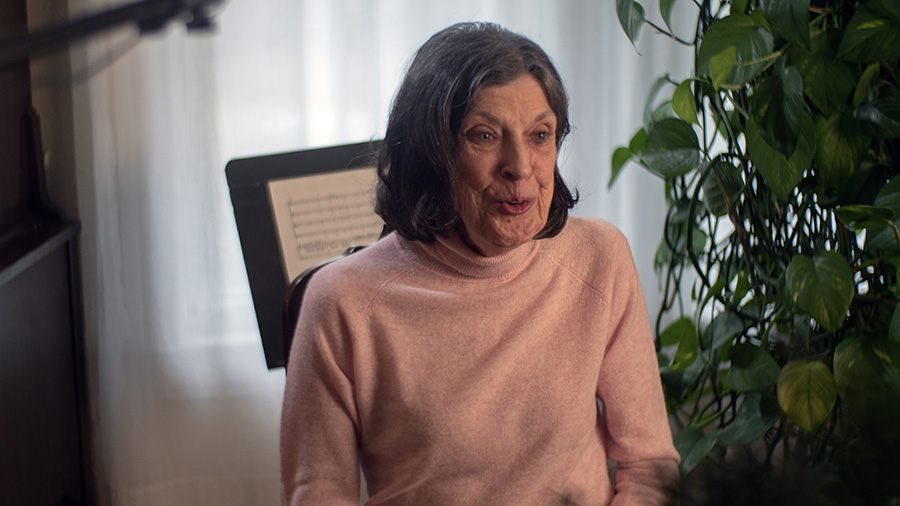 ALBANY – Sister Mary Anne Nelson's vision post-secondary music education put The College of Saint Rose on the map as possessing one of the top U.S. music industry degree programs.
An alumnus of St. Rose ('72, '76), Nelson, steered the school's music industry program towards a greater focus on popular music; during her 49-year tenure the program was recognized multiple times by Billboard magazine, a music industry publication.
Her forward thinking and success earned her a spot into the Capital Region Thomas Edison Music Hall of Fame. She is one of eight individuals being inducted on March 27 at Universal Preservation Hall in Saratoga Springs. Tickets are available at universalpreservationhall.org.
As founder of the music industry program, she guided students to run their own record label, work on live music television productions, operate a radio station, study music law and entrepreneurship, run lights and sound and perform at a club-like venue on campus.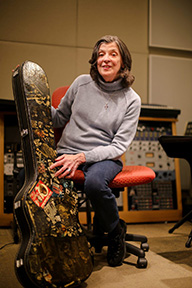 A sister of St. Joseph, she built the Saint Rose music industry program from the ground up. One of her biggest challenges in the beginning was getting production equipment with limited resources.
"I had the experience of plotting it out, designing it, talking about different kinds of equipment, visiting different studios, and then, really working alongside the crew from Specialized Audio in Saratoga on the install. And then learning how to use all the equipment. And at that point you know, time had gone on. We had gotten all the bugs out of everything, and we were ready to open and offer the degree program. And then welcome to the black hole of keeping current with technology. We were able to stay fairly current, but there's always something new out there that seems a little bit better."
She found teaching the same way she found sisterhood, "I feel I was called to do it. And as I look back over the years, I've been called to do many things. Some of them with relish that I love to do. Some of the things were hard. But I was called to service, into doing whatever I can to make life meaningful for other people."
Nelson taught classes throughout her time at Saint Rose, as well as hire other educators. She devoted her time to working in the recording studio and helping her students.
"I was glad to do it and I learned just as much as the students did. We were a team," she said.
Nelson was active in the Music and Entertainment Industry Educator Association, through which she says she made many invaluable music industry contacts, some of whom became mentors.
She retired in 2021 but music still guides her life. In her home you can see Billboard magazines stacked on the coffee table and "How Music Works" by David Byrne next to a reading chair. She's turned one of the bedrooms into her music studio where she hopes to create music with her free time.
"I might be doing some creative work. It probably will not be songwriting. That's not my strength. But layers of sound and texture, it could go with film, it could go with gaming. It's not delivering a song. It's delivering a sonic event," she said.
Visit theeddiesawards.com for more information.
The Capital Region Thomas Edison Music Hall and Universal Preservation Hall are part of Proctors Collaborative.