"Jagged Little Pill" brings real-life issues to the stage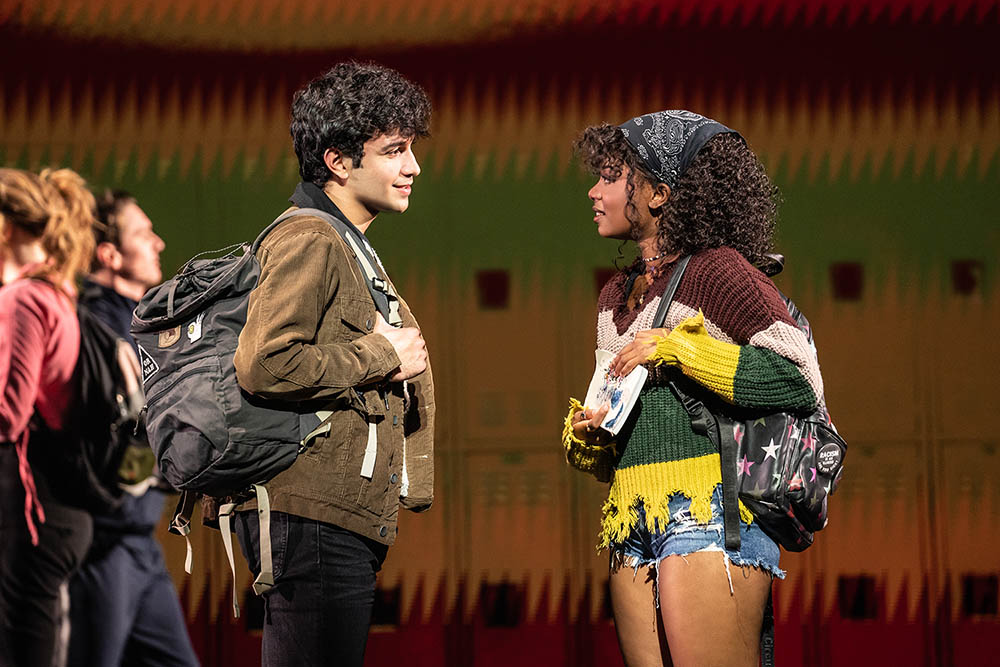 Photo: Rishi Golani and Lauren Chanel in the North American Tour of JAGGED LITTLE PILL. Credit: Matthew Murphy, Evan Zimmerman for MurphyMade
SCHENECTADY — At the heart of "Jagged Little Pill" – which opened Tuesday at Proctors and runs through Sunday – is the saga of a suburban Connecticut family in crisis and the struggles they and other characters face while searching for healing and empowerment.
The musical – which won two awards on 15 nominations, the most nominations of any show of the 2019–2020 season – is based on Alanis Morissette's timeless 1995 Grammy-winning album, "Jagged Little Pill."
"I think the most important issue or message that we that we cover is what it means to be a family," said Rishi Golani in an interview. Golani plays Phoenix, a new student who develops a friendship and eventually a romantic relationship with Frankie, a member of the Healy family that is at the core of the story.
"We all have our own experiences with family. Some are good and some are not. But the most important thing I think to function as a family is to accept and love each other. And in our show, the love is there, there is love, but it doesn't come easy."
"Jagged Little Pill" has something for everyone. From the production numbers you expect from a Broadway musical, to popular music and important messages for audiences to ponder.
According to Golani, "our show covers a lot because life is a lot and a lot of people, I mean, that's just the whole point of human being existence is that we go through a lot of things."
Tickets are available through the Box Office at Proctors in-person, via phone at (518) 346-6204 Monday-Saturday 10 a.m.-6 p.m. or online at proctors.org.
Proctors is part of Proctors Collaborative.