New comedy comes to historic theatre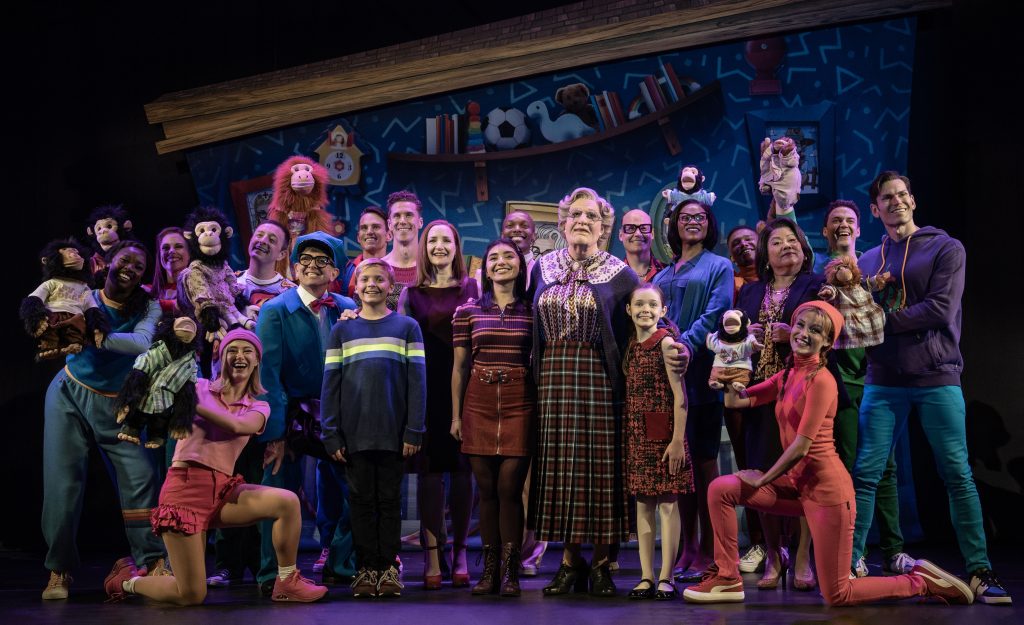 SCHENECTADY—Premiering only four years ago, the comedy musical "Mrs. Doubtfire" is on tour and spreading laughs throughout the 97-year-old Proctors theatre.
"Mrs. Doubtfire," based on the film, plays the MainStage from Oct. 24-Oct. 29. Featuring Tony-nominated Rob McClure, co-star (and wife) Maggie Lakis and Aaron Kaburick.
Kaburick, who stars as Frank Hilliard, has performed at Proctors before.
"I haven't played Proctors in a while and I love that theater, so I'm excited about it," he said about returning.
Opening December 27, 1926, the vaudeville hall attracted more than 7,000 people to the heart of downtown Schenectady. Now, Proctors hosts the KeyBank Broadway Series attracting thousands to the area each year.
"I love playing the older theaters. There's something so sort of majestic about them and the audience is usually a little bit closer. One thing I love about Proctors is it's that old kind of vaudeville house," Kaburick said.
"The theater still feels like one of those grand-old jewelbox theaters, but the backstage is very updated and it's great for touring shows because you have a lot more room."
Kaburick promises the show will fill the MainStage with laughter as the show stops in Schenectady.
Opening December 13, 2019 with a pre-Broadway premiere at Seattle's 5th Avenue Theatre, the play is currently touring across the U.S.
"You will laugh a lot. I can promise that. It's very, very funny," he said.
"I am looking forward to audiences coming and laughing because I feel like we all, especially these days, we all need a little laughter, and we can promise more than a little laughter. We'll have a lot of laughter, but it's also quite moving at the end."
Tickets are available through the Box Office at Proctors in-person, via phone at (518) 346-6204 Monday-Saturday 10 a.m.-6 p.m. or online at proctors.org.
Proctors and the KeyBank Broadway Series are a part of Proctors Collaborative.