Broadway TECH teaches students real-world skills in theatre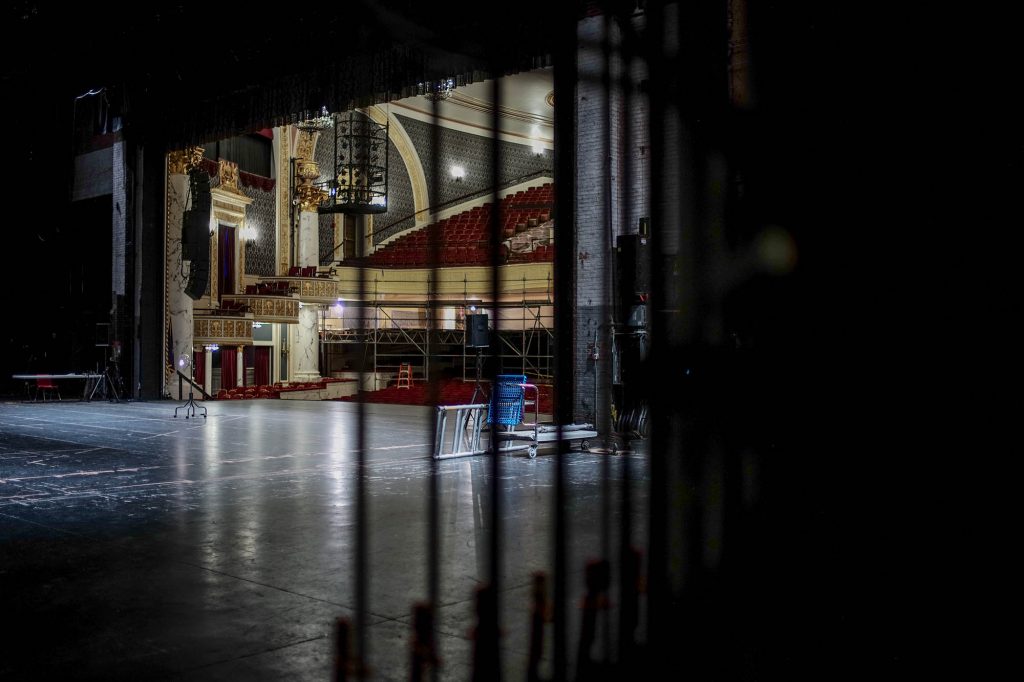 Broadway TECH teaches students real-world skills in theatre
Anastasia the Musical provides a backdrop for learning opportunities
SCHENECTADY, N.Y.—OCT. 4, 2018—The Broadway TECH career orientation program is underway once more at Proctors, with students receiving first-hand knowledge of how a Broadway tour is created from the ground up. A distinctive element of the show building process in the Electric City, Broadway Tech—administered by the School of the Performing Arts at Proctors—results in unique engagement for students and professionals alike.
Each season, Proctors hosts technical rehearsals for at least one Broadway tour, with all technicians, designers, cast, crew and musicians landing on State Street for a few weeks to prepare a new show for the long road ahead. While in town, as available, these artists and craftspeople take time to speak, answer questions and mentor theatre hopefuls. They offer useful information about the multitude of career options available behind the curtain.
This season Proctors is teching Anastasia, which launches at the theatre Oct. 9–14.
In addition to sessions with Anastasia sound, wardrobe, and scenic designers and technicians, students also visit a series of workshops with representatives from the School of the Performing Arts at Proctors and Proctors professionals including CEO Philip Morris, Chief of Staff Jean Leonard, Director of Marketing and Corporate Relations Jim Murphy and Operations Director Dan Sheehan, who relate various aspects of staging professional theatre.
The three-week program (Sept. 20–Oct. 4) ends with a special invited dress rehearsal for students, just prior to opening night.
Broadway Tech is a presented in partnership with the Alliance for the Creative Economy; Capital Region BOCES; IATSE Albany Schenectady Troy and Workforce Development Institute.