Proctors Collaborative celebrates volunteers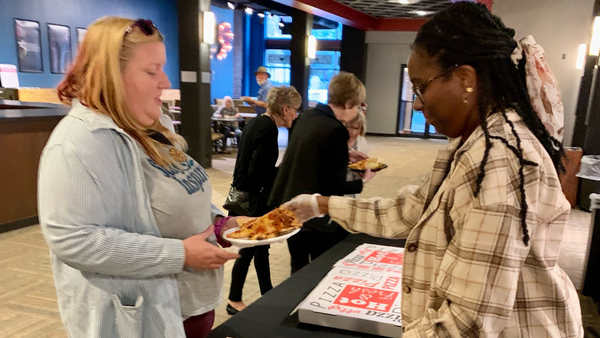 First celebration since 2019 brings volunteers from all 3 venues together
More than 400 of Proctors Collaborative's 624 volunteers came together on Sept. 20 to be recognized for their critical contributions to the organization. Following an hour of socializing in Robb Alley and dining in Key Hall, those attending gathered in GE Theatre for recognition. A number were named Volunteer of the Year for different areas of the operation. Receiving awards:
20-year award: Mike & Ellen Auerbach, Donna Boykin, Chuck Knowles, Bev Schultz, Bob Abendschein, Eugenia Urman, Gary Shoemaker, Gloria Jimpson, Lynn Larrabee, Paula & Irwin Adler, Ricki Shapiro, Susan Hannon, Susan Senecaland Virginia Dollar
Organ Society Volunteer of the Year: Jared Ovitts
CAST Student of the Year: Anna Muscatiello
VIP Lounge Volunteer of the Year: Paula Granger
Concession Volunteer of the Year: Judy Clapp
Bartenders of the Year: Jeff & Barb Wengrovius, Heather Lawton
Ushers of the Year: Bob & Sue Pierino, Diane Blinn and Chris Gilhooly
Links to more information on volunteering at our three venues is available here.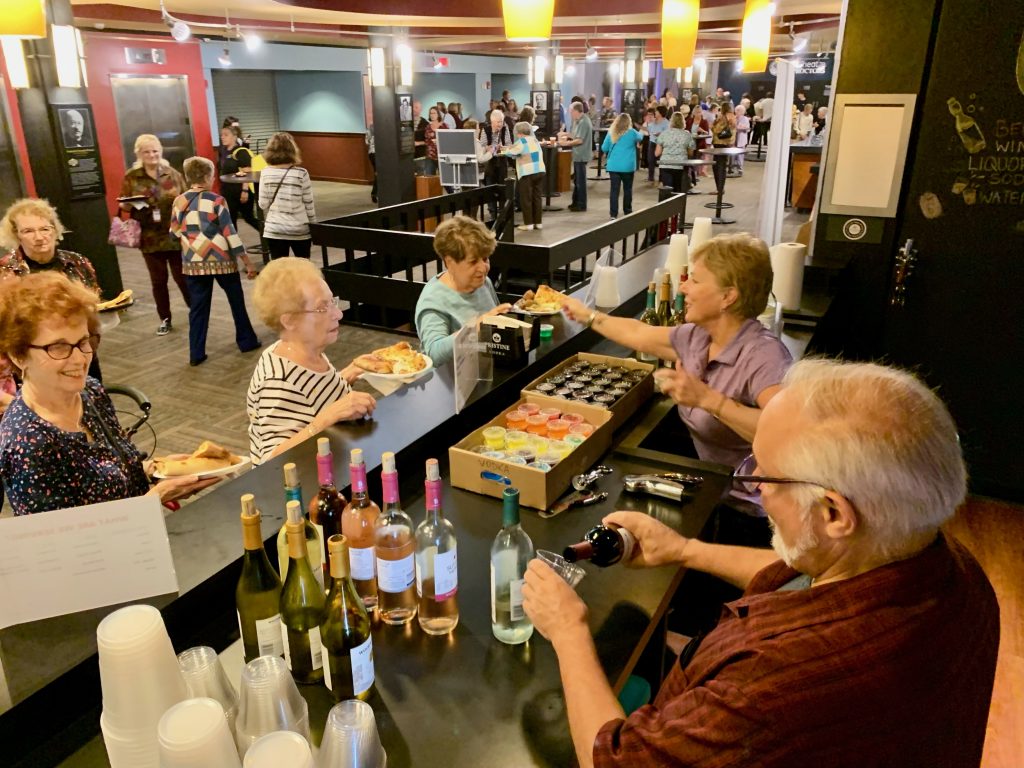 From top left clockwise: Volunteers stop by the bar for a beverage; dining in Key Hall; one of two lines for hors d'oeuvres; Heather Lawton – with family watching on – accepts her award from Cindy Laroe; CEO Philip Morris addresses volunteers in the GE Theatre.